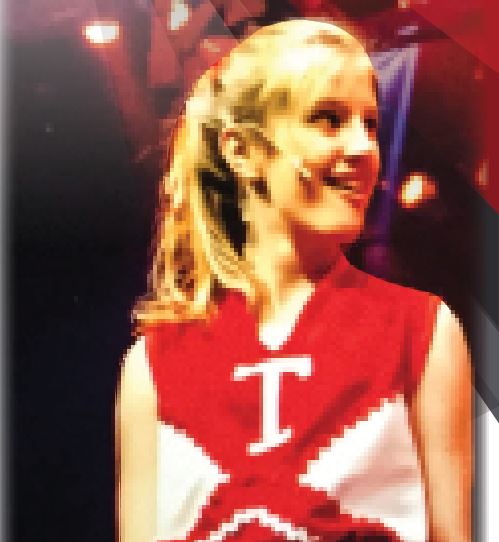 Makkad, Harsimran 184042
Everyone has a talent, passion, or skill they are proud of. Theatre is just that for senior Amanda Jensen.
Upon moving to Sycamore in the third grade, Jensen got involved in Mr. John Whapham's summer theatre camp for students in grades one through eight.
This lead to her participating in shows every summer, and all four shows at the Junior High.
"I am now a four-year high school Aves Theatre veteran," Jensen said.

Jensen has been a part of multiple shows throughout her four years.
"I have performed in 6 productions at the high school, my first being 'Shrek the Musical' and my most recent being 'Big Fish The Musical.'
I have also been a part of the costume team for over 10 shows throughout my high school career," Jensen said.
Each show has its own plot, which affects the tone and emotion of the performer. Some shows, more than others, encourage members to have more of a fun tone and let loose a bit.
"My favorite production to be a part of was by far 'The 25th Annual Putnam County Spelling Bee.' The show itself was so silly and fun that it rubbed off on the cast," Jensen said.
Acting is not just about playing the part, but sharing a piece of the show with the audience and creating a bond that connects more than those on the stage.
"It's about coming together as a cast for that one common goal. Theatre is about making everyone, cast, crew and audience alike, feel connected to the story.
That's where the magic comes from," Jensen said.
After being a part of so many shows, Jensen knows she would rather not be a part of any other theatre programs besides our own.
"I just love the people here at Sycamore Theatre so much I couldn't imagine putting up shows with anyone else," Jensen said.
In her free time, Jensen likes to exercise, take voice lessons, work on music such as musical theatre, play her ukulele, and spend time with family and friends.
All in all, Jensen's devotion to theatre has made her who she is today.
"A Midsummer Night's Dream" is on Oct. 27 and 28, so check out Aves Theatre's next production.
Photo courtesy of Dan Leedbetter.