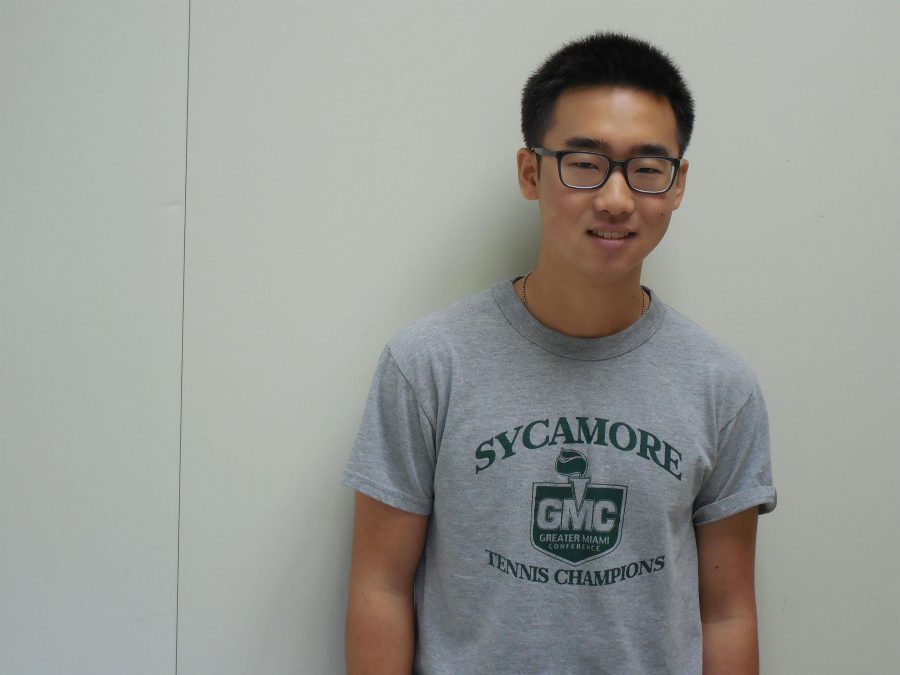 My name is Joseph Ahn and this is my fourth and final year at SHS. I have worked for
The Leaf
for four years and I am currently acting as an associate editor and a creative projects editor for
The Leaf
and
The Leaflet
. Journalism and design has grown to become one of my passions and I am extremely grateful to the program and to Mrs. Jardine, who is one of the most dedicated teachers I have ever seen in my high school career.
The Leaf
has given my peers and myself an amazing opportunity to become the voices of over 1200 students. Away from journalism, I dedicate a significant amount of time to my church's youth group, where I enjoy planning activities as a member of our Youth Leadership Team and leading praise for our English Ministry services. Through my church, I have been able to travel to Hispaniola each summer and build powerful relationships and experiences, which I often write about upon returning to room 115 in July. My most recent focal point in room 115 is "
Walk the Wok
," a collaborative and slightly comedic blog in which
Brenda Shen
and I think about and discuss what it is like for Asian Americans to grow up in Cincinnati, Ohio.
Joseph Ahn, Creative Projects Editor
Oct 30, 2014

Students involved in charitable art project spread love with acrylics

(Story)

Jun 02, 2014

Sports awards conclude season for JV, Varsity B tennis teams

(Story)

May 21, 2014

Boys JV tennis defeats Hamilton High School

(Story)

May 19, 2014

Boys' JV tennis wins first match on home courts

(Story)

May 17, 2014

JV boys team completes season with Coaches Classic Victory despite setback

(Story)

Apr 25, 2014

Boys JV tennis maintains undefeated streak

(Story)

Apr 15, 2014

Boys JV tennis repeats Centerville victory

(Story)

Apr 13, 2014

Tennis players adapt to spring weather conditions

(Story)

Mar 12, 2014

Boys Tennis tryouts Lindner Family Tennis Ceter proceed to doubles matchups

(Story)

Mar 08, 2014

Boys' Tennis runs first after-school conditioning session

(Story)

Feb 10, 2014

Boys tennis meeting marks official start of season

(Story)

Feb 05, 2014

Creation debate prompts strong feedback from SHS students

(Story)

Jan 15, 2014

Chess Senior Night

(Story)

Jan 13, 2014

Boys Tennis players discuss off season training

(Story)

Dec 04, 2013

Science bowl synthesizes its team for year

(Story)

Dec 04, 2013

Boys tennis players strive to meet off-season goals

(Story)

Nov 13, 2013

Model UN students make final preparations with position papers

(Story)

Nov 13, 2013

Model UN students make final preparations for position papers

(Story)

Oct 04, 2013

Model UN disbands conference, negotiates terms for upcoming events

(Story)

Sep 06, 2013

Freshman hazing, harmful or harmless: opinions from underclassmen

(Story)