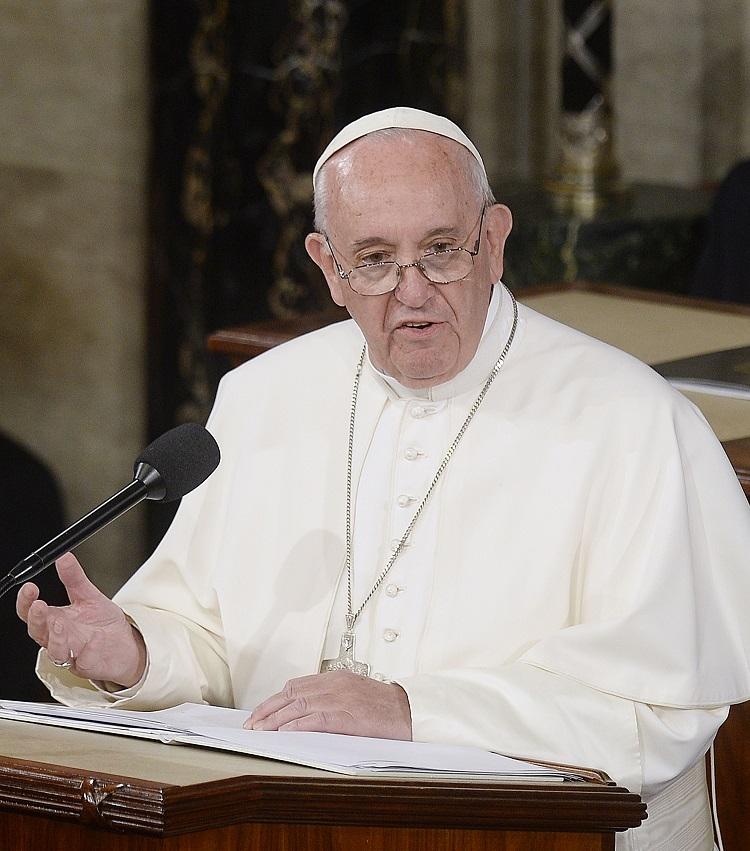 Pope Francis visits U.S.
Never before has the pope traveled to the United States until Sept. 22 when Pope Francis arrived at Andrews Airforce Base. There to greet the famous figure was President Barack Obama, First Lady Michelle Obama, Vice President Joe Biden, and about 1000 other people, including 300 children from local Catholic schools.
The pope had a busy schedule ahead of him, as he visited national landmarks in Washington D.C., New York, and Philadelphia; all in the span of a mere six days.
Sophomore Kate McNamara-Marsland said, "I think it's great that a pope finally visited the U.S. for the first time ever. I wish I could be there to participate in one of his Masses."
Prior to visiting the U.S., Francis held Mass in Cuba in front of thousands of people, including President Raul Castro and Fidel Castro.
Francis said during the arrival ceremony for his arrival on the South Lawn of the White House, "One again, I thank you [Obama] for your welcome. I look forward to these days here to come. God bless America."
Francis also addressed Congress on Sept. 24 and ate alongside Washington's homeless, as he strongly supports ideas of increasing housing around the world.
Francis said while speaking at St. Patrick in the City Church in Washington, "We can find no social or moral justification, no justification whatsoever, for lack of housing."