Varsity Gold Tennis aces to train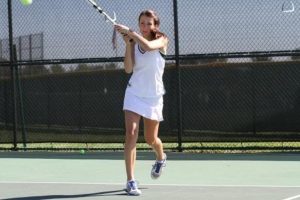 It is still completely dark outside as members of the tennis program step inside the Gregory Center for morning conditioning. Morning conditioning is training that takes place during the tennis offseason.
"It can be really exhausting and tiring having to get up so early and workout, but I know in the end it will be worth it when we're the team holding up the championship trophy," said Jamie Pescovitz, 11.
This rigorous workout takes place every Tuesday and Thursday, from 6:00 AM until 6:30 AM. Many exercises include, pushups, sprints, and different drills focusing on footwork.
"A lot of people don't see the point in going to conditioning but I think it can really help. It makes you fit and will really help prepare you for the upcoming season," said Alexandra Abele, 10.
Along with the morning conditioning, athletes also participate in a variety of activities to make them stronger for the months to come. Those activities include:
United States Tennis Association Tournaments
Club tennis clinics
Mile runs
Serving practice
Weight training
"Playing in tournaments help me build up my mental game. It forces me to think about what I am dealing and how to deal with certain situations," said Margaret Skwara, 10.
With the mass amounts of training, the Girls Varsity Gold tennis players aim to become a stronger, powerful, and more intense team than ever before.
For more on Varsity Girls Gold tennis, click here.
About the Contributor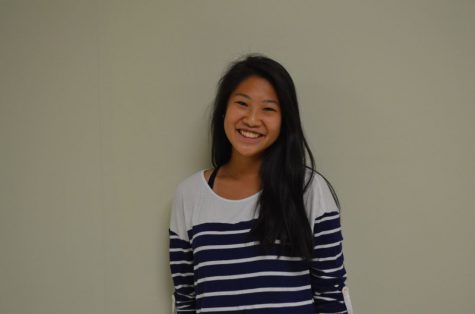 Caroline Gao, Executive Editor-in-Chief
Hi! My name is Caroline Gao and I'm a senior here at Sycamore High School. This is my fourth year on staff. As a part of The Leaf, our national award-winning,...