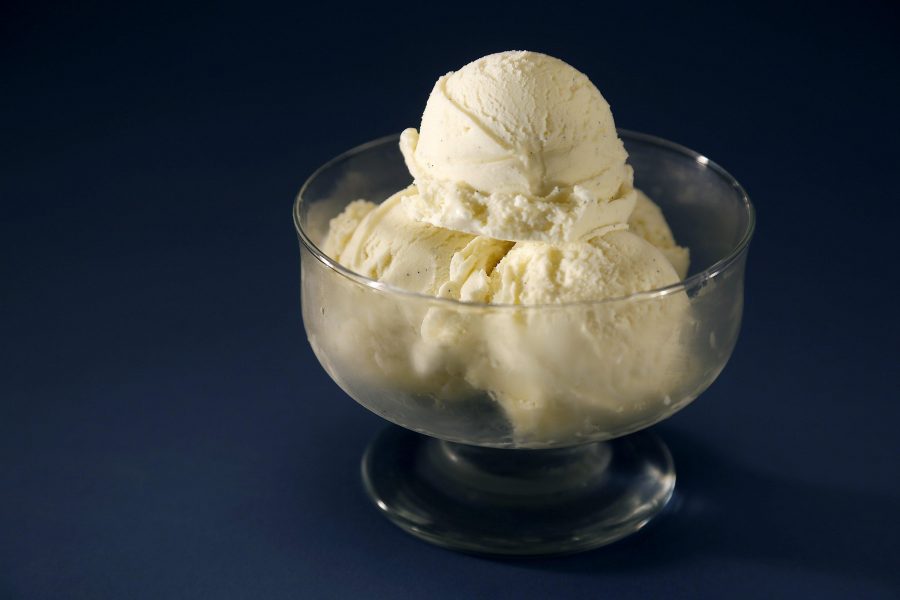 Researchers find protein that decreases melting of frozen desserts
For a long time, scientists have not been able to solve an issue that has caused life to greatly fall apart: ice cream dripping. This task was seen as a "mission impossible;" however, recent studies found a new ingredient that decreases ice cream melting.
Researchers from the University of Edinburgh and Dundee have discovered a new protein, called BslA, that enables ice creams to stay frozen for a longer time by uniting the fat, water, and air in the ice cream closer together.
Freshman Takezo Kelly said, "Now when I go to amusement parks, I don't need to sacrifice my hand and a day worth of fun for a sweet, delicious dessert. I can enjoy ice cream as it is."
With ice cream melting less, ice cream delivery trucks and warehouse freezers are able to reduce the costs of keeping the dessert frozen, leading to cheaper prices.
BslA also provides health benefits. Since the saturated fats that previously helped unite fats, water, and air can be replaced with BslA, their concentration in an ice cream can be reduced greatly.
Professor of the University of Edinburgh's School of Physics Dr.Cait MacPhee told BBC, "We're replacing some of the fat molecules that are currently used to stabilise these oil and water mixtures so it can reduce the fat content, but it shouldn't taste any different."
Scientists estimate that BslA will be available in three to five years. It is not long until this protein is used in ice creams all around the world.
Sophomore Luke Tenbarge said, "This magical protein is too good to be true. I can't wait until I get to try an ice cream with this revolutionary ingredient."