Yearbook
Remember how you felt IN that moment? Order your 2018 Log Yearbook for the lowest price of the year. Go to www.jostensyearbook.com. Memories fade but a yearbook never forgets. You are IN it!
In order to facilitate home delivery, all orders for The 2018 Log Yearbook must be made through www.jostensyearbook.com or by calling 1-877-767-5277. There will be no additional, non-ordered, "extra" yearbooks available next August 2018 when the yearbooks are delivered to the purchaser's home address. For more information, click here.
Please check out The Log Yearbook's annual purchasing campaign in order to save money, get the best prices of the year, and obtain memories that will last a lifetime. 
$58.00 price until Sept. 22, 2017
$60.00 price until Dec. 1, 2017
$62.00 price until Jan. 26, 2018
$65.00 price until May 11, 2018 Last day to purchase a 2018 Log Yearbook.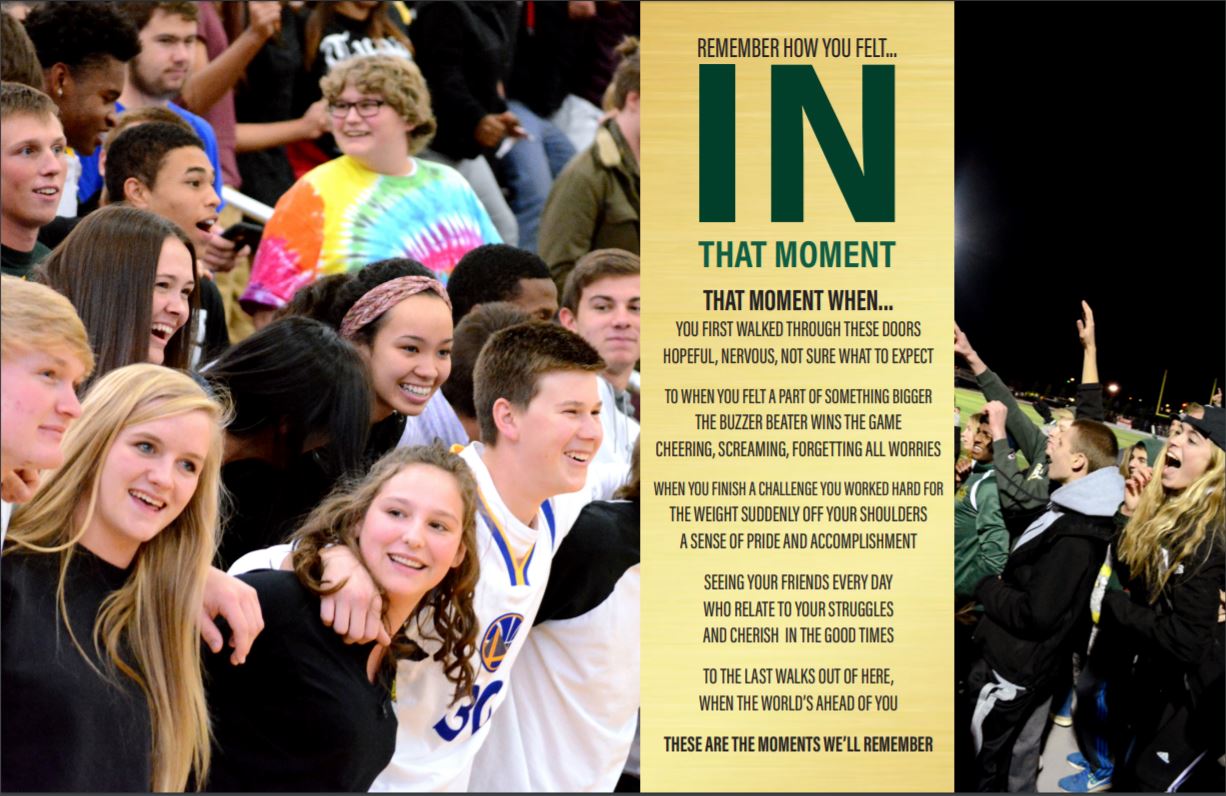 All photos courtesy of Staff