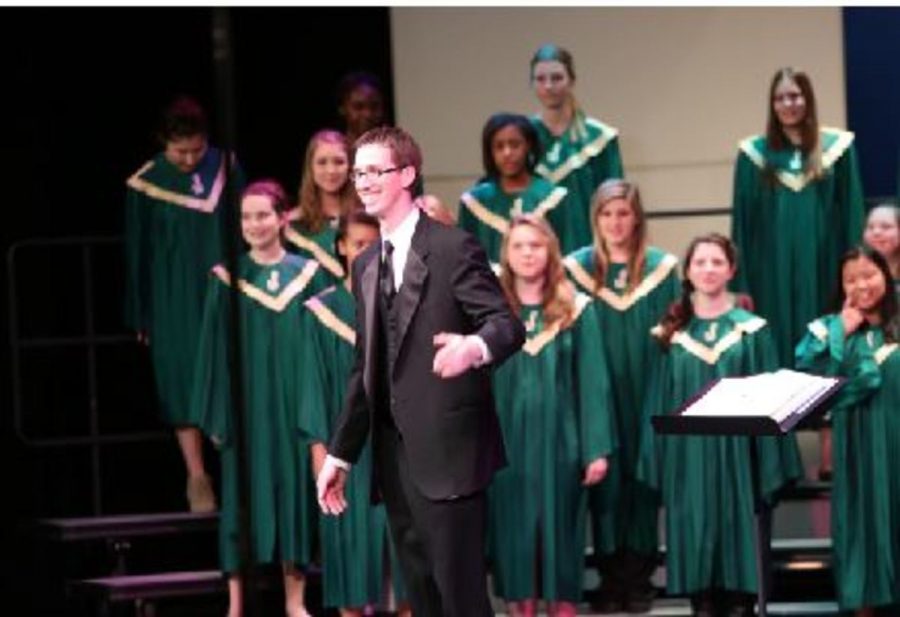 Choir sings in fine arts concert
On Thurs., March 4, the choirs will be performing at the annual fine arts choir concert. The choirs have been preparing for two months to perfect their music.
All three curricular choirs will perform at this concert: Aviator Choral, Bella Voce, the all girls choir, and Select Ensemble, which is composed of mostly upperclassmen.
The concert will also feature the choir program's three extracurricular ensembles. SWEET and SHAG, the girls' and guys' a cappella groups perform various styles of music.
Madrigal is a combined boys' and girls' ensemble. They mostly perform pop music.
The students are challenged at every concert with difficult music that is often in a foreign language. In this concert, Bella Voce will be singing Die Forelle, a German folk song.
The concert opens with Dies Irae, a classical arrangement by Wolfgang Mozart. This piece includes all three choirs as well as members of the orchestra who graciously have volunteered their time to play for the concert.
Every concert includes an all girls' song and an all boys' song. This year, the girls are singing Hello Girls and the boys are singing Johnny Schmoker.
All the choirs are preparing for the regional choir concert with OMEA, the Ohio Music Education Awards festival, on March 12. The repertoire will include songs from this concert as well as pieces from earlier concerts.
Visit the Aves Choir website for more information.