Paying tribute to tragedy
9/11 memorial leaves impact
October 18, 2016
Walking into the 9/11 Memorial and Museum was an eye-opening experience that sparked my patriotism.
I was only two when the Twin Towers collapsed. I remember nothing about it; stories are the only way I can understand that fateful day in American history.
After exploring the museum and revisiting a few of the worst hours in American history, I was able to see how terrible that day truly was and why the aftermath was so drastic.
In the summer of 2015, I went to New York City to visit my cousin, and, as an American citizen and history lover, one place I planned to see was the 9/11 memorial and museum.
What surprised me was how many people wanted to see it. I thought that adults would not want to relive that horrific time in their lives, granted the museum had opened only month earlier.
Not only was there an hour long line, there were people from all over the world (The people in front of me were from Eastern Europe).
I realized that they too wanted to learn about an event that has affected the entire world.
The museum was at its best in providing minute by minute record of what happened, with time-lines across the walls.
It also brought the tragedy to life by showing victims' belongings, remains of the building, phone calls, pictures, and live television broadcasts.
A particularly emotional room was the one where victims' final phone calls were played. You could hear the terror in their voices, and observers shed plenty of tears.
Although I do not remember that day, I was able to relive it.
That day, I also heard two speakers who were on the scene. One was a former firefighter and the other a former New York New Jersey Port Authority worker.
For them that day started off normally; it was their kids' first day of school. That is, until they were called to Ground Zero.
These heroes saw colleagues die. A place that the Port Authority worker ran was in shambles. The firefighter helped rescue the last survivor in the building.
They saw two beautiful buildings of their beloved city reduced to rubble.
But after the cleanup in March 2002, workers decorated a beam from the building and paraded around the city to show strength of not only the city, but the country.
The room was dark and somewhat depressing, but in those two mens' stories I heard resilience. I heard about how a nation came together in its toughest times and overcome the tragedy of 2,996 deaths.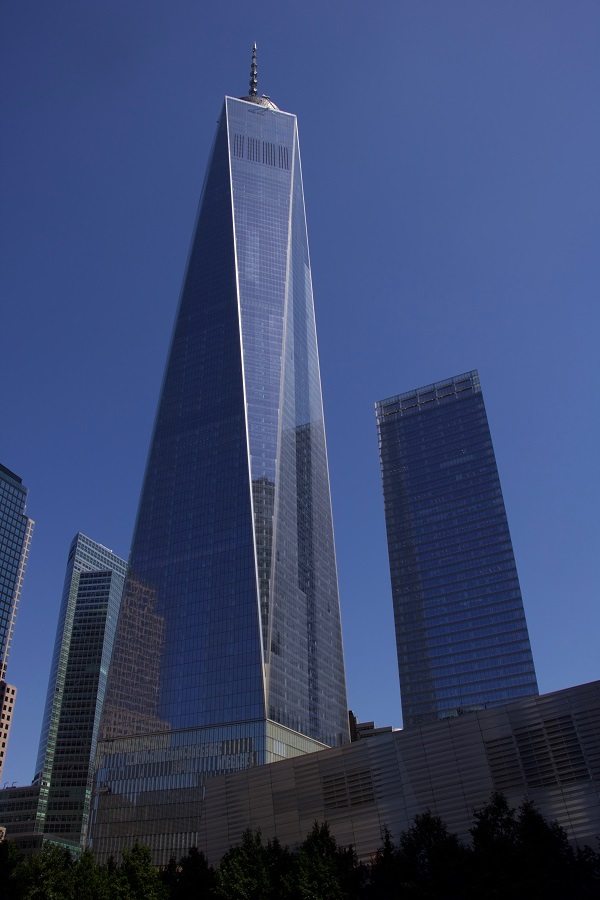 As we remember this difficult time, the most significant reminder that we should be proud to be Americans is the One World Trade Center that was built to show that no one messes with this great nation.

It was such a surreal experience to see the heartbreak of the 9/11 attacks, but it was a necessary evil which helped me become more knowledgeable on a turning point in the world's history.
I encourage all students to, if given the opportunity, go see what happened that day and make sure we never forget.
Ask parents, relatives, and teachers where they were on September 11, 2001. Everyone has a story.