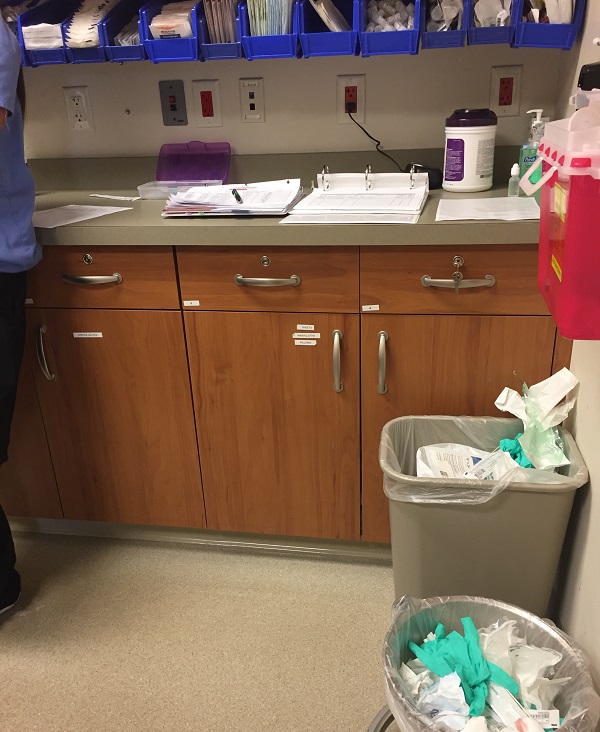 Day 5
On the last day of the first week of my internship, I found myself in Dr. Henson's clinic. Like Dr. Snyder, Dr. Henson saw a variety of cases.
She was able to soothe the patient, remaining calm even when some patients argued.
What fascinated me the most was the mini-operating room she had in her clinic.
"I usually do all the minor things in the mini-operating room. All the really big things that would require anesthesia are saved for the actual operating room," Henson said.
In the mini-operating room, Dr. Henson would distract her patients with small talk as she numbed the area she would work on.
Those who came to the clinic had problems ranging from warts to cancer.
I was saddened by the number of people who had formerly had skin cancer or currently had it. There were even some patients who had to have a biopsy done on suspicious-looking lumps.
Dr. Henson allowed me to look at a basal cell, or type of skin cell, that was cancerous underneath a microscope.
"See the elevated area and the divot in the center of the lump? That is a basal cell that is most likely cancer," Henson said.
For many of her cases, she would take pictures of her patients' areas of concern for their insurance to ensure coverage.
"What I love about my job is the variety of people I see. I love being able to work with patients of all ages," Henson said.