Lending a Helping Hand
October 10, 2017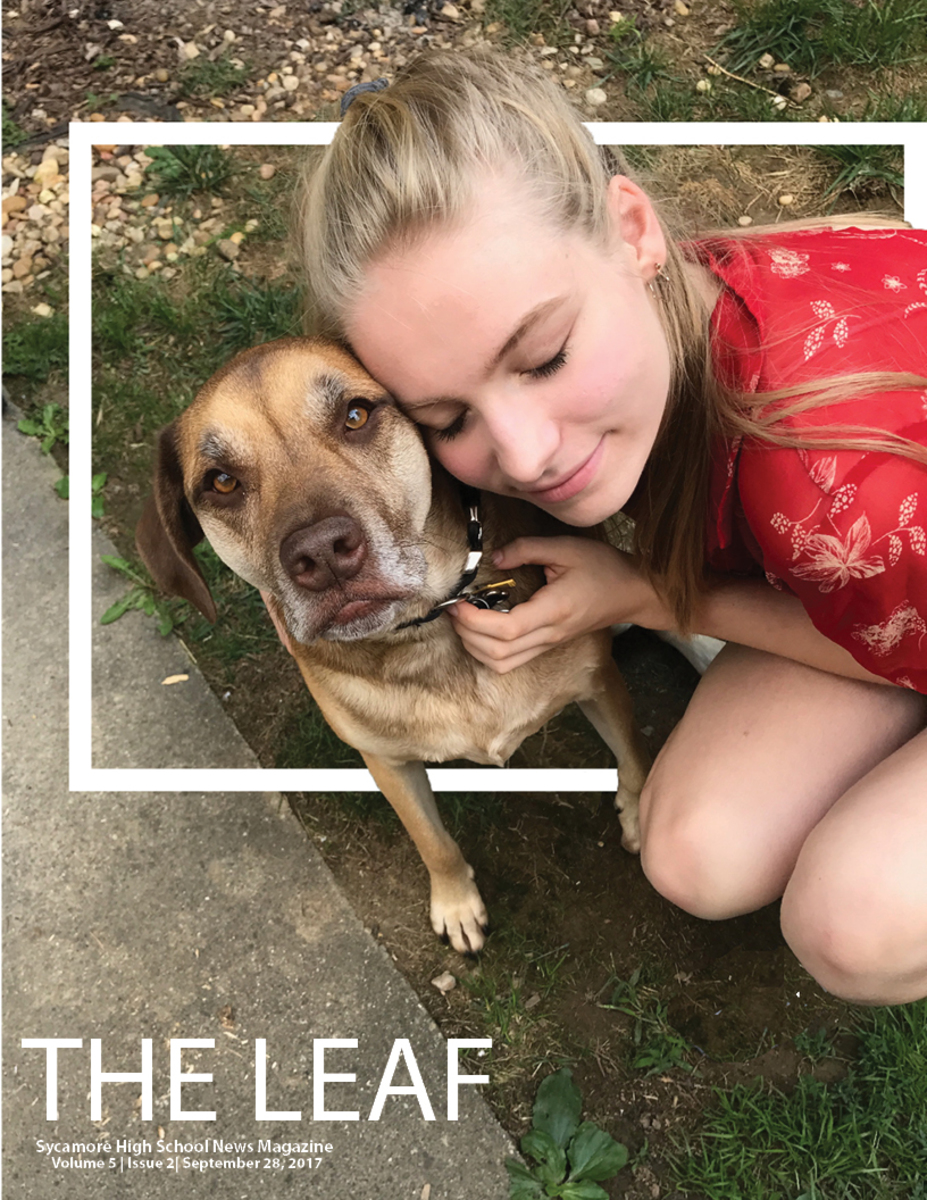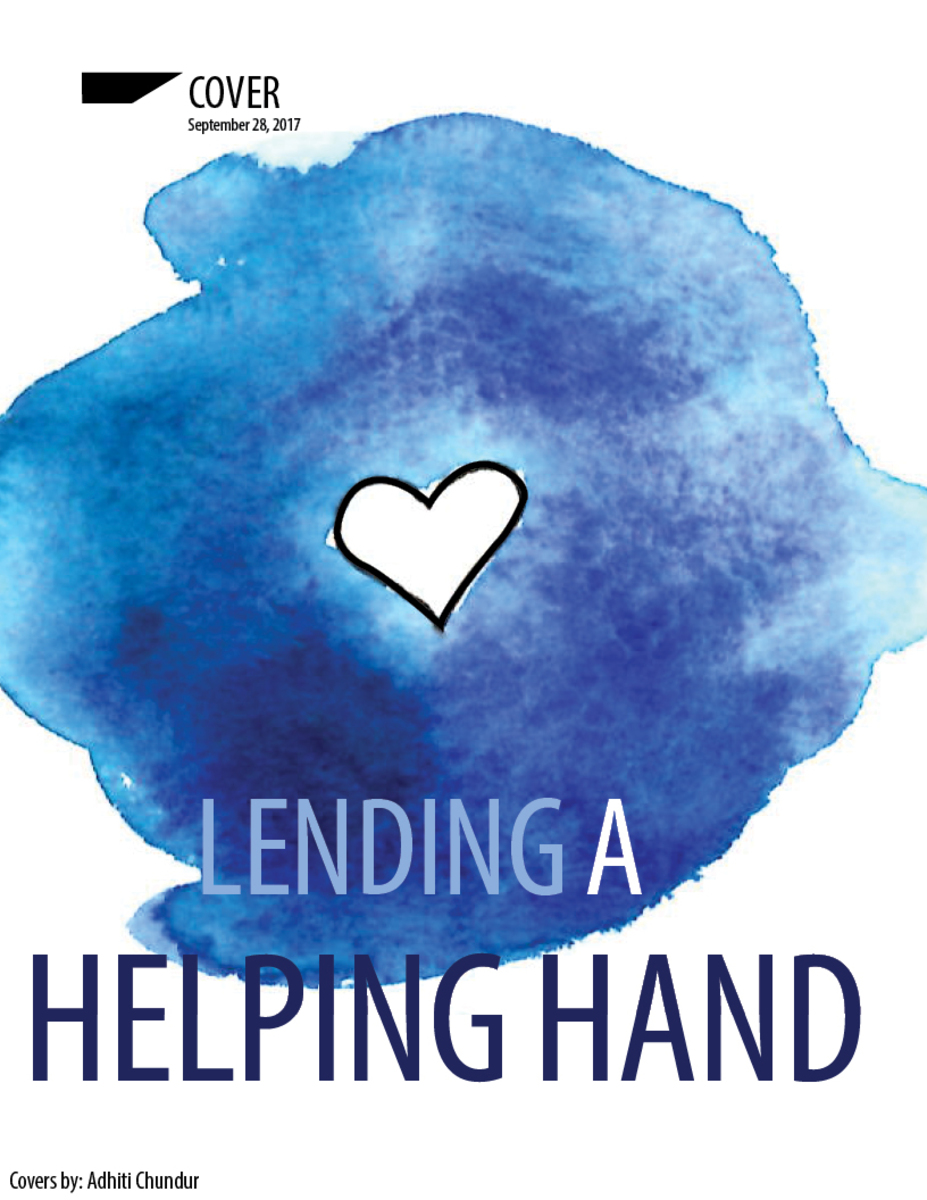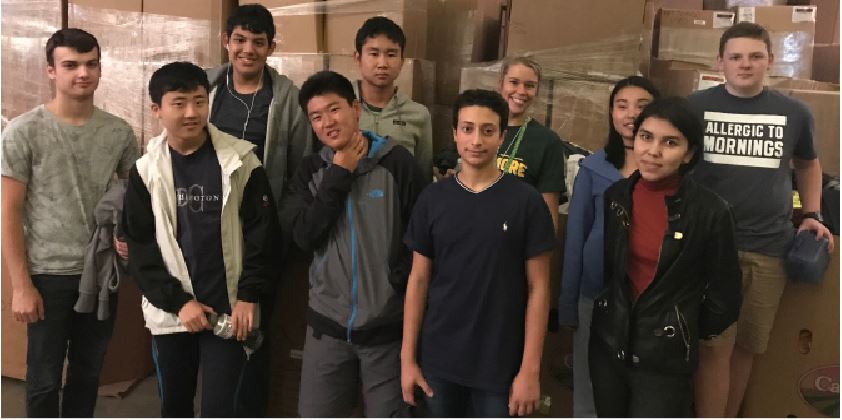 ESOL takes vocab to volunteering
In hopes of helping those in need, a group of ESOL students expanded their learning in the classroom and applied it to a real world project.
Involved students went to Matthew 25 Ministries (M25) as an extension of their classroom weather vocabulary unit. Through this unit, students were exposed to current event articles about Hurricanes Harvey and Irma.
Students went to M25 on Sept. 13 for two and a half hours. Volunteers were put to work sorting clothing and shoes.
"We compared the clothes for boxes for adults and children…I feel proud [after volunteering]," said Taras Alfavitskyy, 9.
By taking just a few hours to volunteer, participants were not only able to continue their learning outside of the classroom, but help those affected by the hurricanes.
"We enjoyed it because we could help the people in Texas and Florida," said Baker Alwaheidi, 10.
For some students, these types of natural disasters are sadly familiar in other places of the world they have lived.
"One student lived in Southeast Asia and told me it floods every summer and hundreds of people die in Thailand," said Mrs. Amy Gillespie, ESOL teacher.
Moving outside of the classroom to continue learning has made a big impact in our community, and the lives of those affected by the recent hurricanes.
ASL turns Cents to Socks
Hurricane Harvey has caused devastation in Houston, Texas and Southern Louisiana. People have lost everything they have.
Through Sept. 7-22, ASL Club collected socks that Matthew 25 Ministries will send to people in need.
"After the hurricane hit Texas, I was watching the news and a segment interviewing Matthew 25 Ministries as to what could be donated was discussed. Matthew 25 Ministries stated that most people think about donating clothes but socks are usually not included," said Mrs. Nicole Price, ASL teacher.
Monetary donations will also be accepted and will go toward buying more socks.
These donations were collected in the commons during lunch. There were also volunteers walking around with envelopes to collect monetary donations.
Mr. Benjamin Tilton's Aviator Bell brought in the most socks (363 pairs) and will be awarded a pizza party, while the individual who brought in the most socks, junior Danazia Monroe with 50 pairs, will be awarded a $35 certificate to The Hanger.
The Kroger Pharmaceutical Department at Kroger Company in Blue Ash is also starting a collection to donate.
"My mom is also doing the cents to socks campaign [at her work] to go along with our school's campaign and they will be donating it all to us as we will take it down to Matthew 25," said Malinda Sweeney, 12.
The drive concluded having raised $560.34, which will be used to buy 648 pairs of socks. Along with the socks collected, they will be able to donate 1.228 pairs.
If you are looking for additional ways to make a difference, consider volunteering at Matthew 25 Ministries. While helping those in need, you can gain volunteer hours.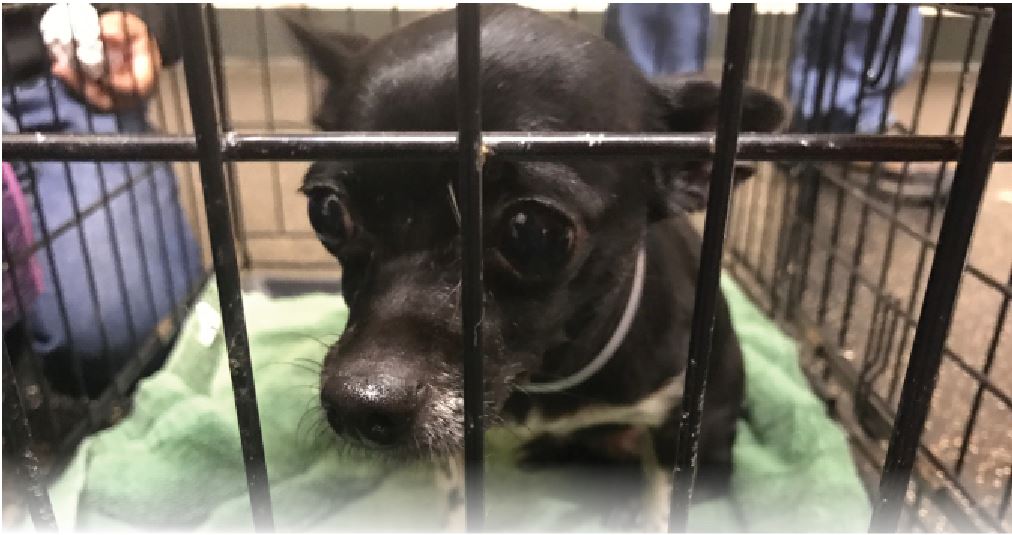 Locals take 'paws' to help others
Displaced pets find new homes
The effects of hurricanes wreak havoc on all aspects of life: animals are no exception. In the midst of the chaos that follows a natural disaster, animals living in shelters or in houses can be forgotten or put into situations of dire need.
In addition, shelters in affected areas can be severely damaged or even destroyed, leaving many animals without food, shelter, or care.
A local non-profit organization called Louie's Legacy, has rescued animals from areas devastated by Hurricanes Harvey and Irma by bringing them to Cincinnati in hopes of finding them new forever homes.
Many of these cats and dogs are already available for adoption, however some require important medical care–a priority before adoption.
Louie's Legacy operates by having individuals foster animals until a suitable applicant adopts the new pet. They showcase the animals at various pet stores in Cincinnati every weekend.
Individuals interested in adopting or fostering animals must fill out a detailed application in order to ensure that the pets are in best interests and that the new family is a perfect match.
The SPCA (Society for the Prevention of Cruelty to Animals) Cincinnati also brought animals from areas in Florida affected by Hurricane Irma to be adopted locally.
The organization held an adoption event at its Sharonville location, at which all 28 of the hurricane-displaced pets available found their new forever homes. The remaining seven will be ready as soon as their health allows.
Both organizations heavily rely on volunteer work from individuals, including students in high school.
Students who are interested in becoming a part of either of these organizations can find more information online, using the codes below.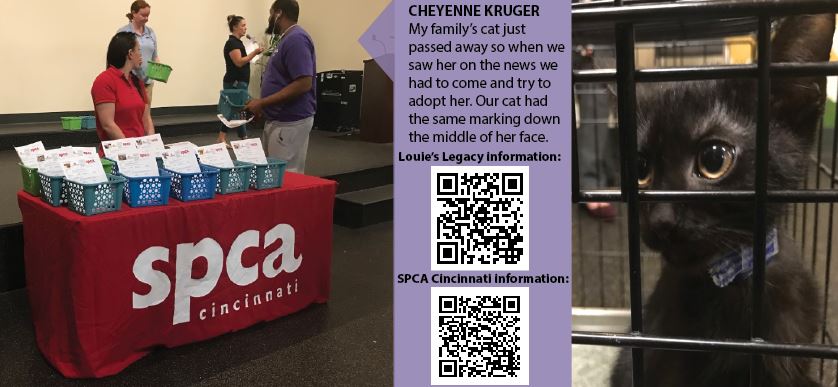 English class learns, grows, serves
After several students were found lacking in academic integrity and honesty, an SHS American Literature teacher took action upon this unfortunate event. Ms. LaToya Pitts recently used the act of volunteering to assist her students in learning how to turn a negative into a helping a real world situation.
"On the first test, several students did not demonstrate academic integrity; I discovered that through Blackboard's analytics.
"I addressed the problem with my classes and several more students confessed because every day we pledge to be honest. To solve the problem, I dec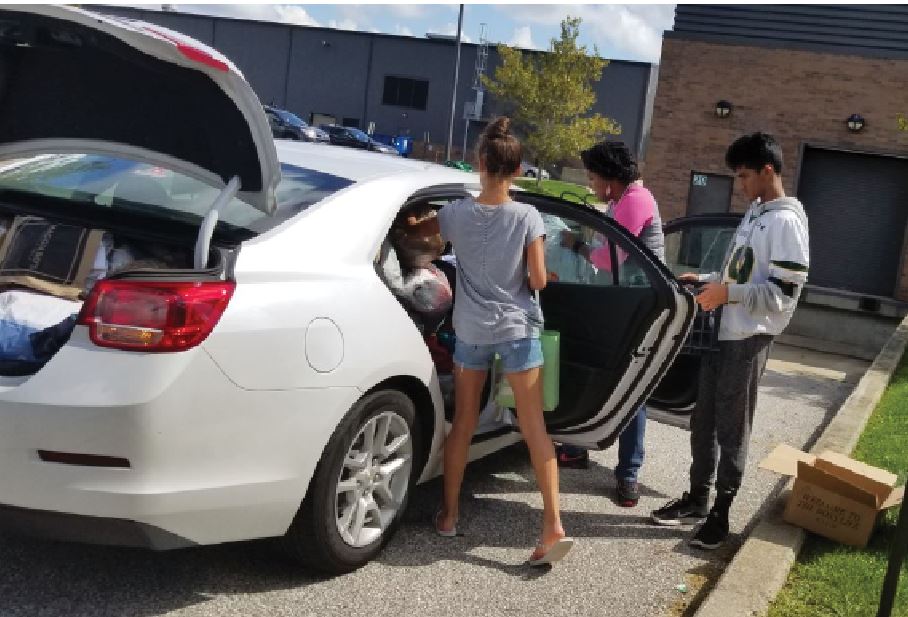 ided that they would take a different test, but it wasn't fair to the students who actually did show honesty in their character," Pitts said.
Due to the recent natural disasters, Pitts offered her students additional points in exchange for a positive gesture to aid people in need.
"After talking it over with Mr. [Doug] Mader, I decided that providing students with an opportunity to do good in the Earth would be a great way to encourage those who did the right thing while reminding those who didn't that character counts and personal integrity-how you live your life when nobody's watching," Pitts said.
Students got five extra credit points for bringing in an item of clothing for Hurricane Harvey survivors. By donating to Matthew 25 Ministries these scholars were able to learn from this experience to improve their individual character.
"To my surprise, several even brought in brand spanking new items! Baby clothes, pajamas, really nice jackets for the fall…all clean and folded too! I bet there was easily over 1000 items that were donated," Pitts said.
Over 100 students contributed clothing and toiletries. Pitts' freshman Aviator class helped carry all the items.
"All in all…I decided that I would not let students cheat themselves of an opportunity to learn, grow and serve. I'm actually happy that the incident occurred because it created a chance for us to be a helping hand for others!" Pitts said.