English class learns, grows, serves
October 10, 2017
After several students were found lacking in academic integrity and honesty, an SHS American Literature teacher took action upon this unfortunate event. Ms. LaToya Pitts recently used the act of volunteering to assist her students in learning how to turn a negative into a helping a real world situation.
"On the first test, several students did not demonstrate academic integrity; I discovered that through Blackboard's analytics.
"I addressed the problem with my classes and several more students confessed because every day we pledge to be honest. To solve the problem, I dec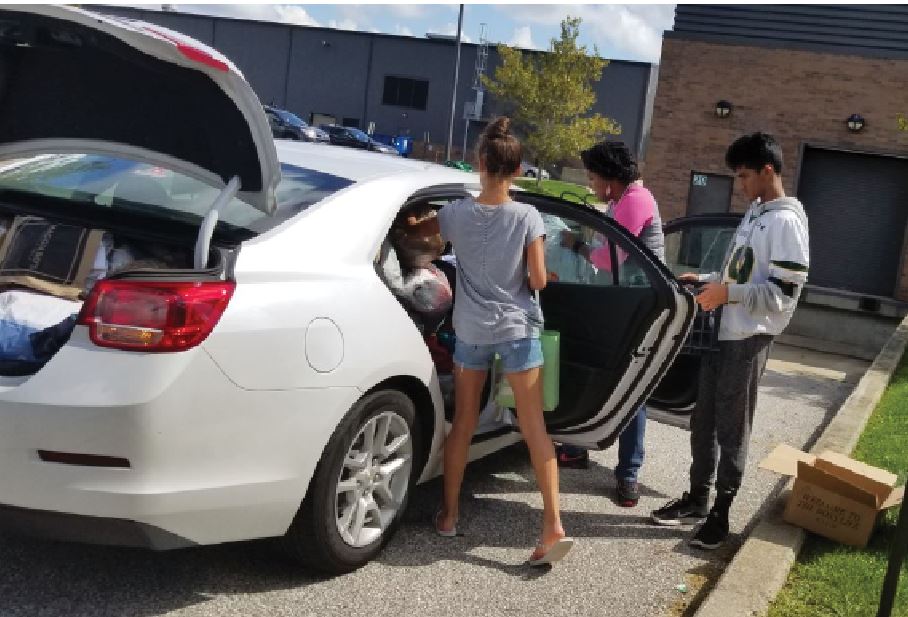 ided that they would take a different test, but it wasn't fair to the students who actually did show honesty in their character," Pitts said.
Due to the recent natural disasters, Pitts offered her students additional points in exchange for a positive gesture to aid people in need.
"After talking it over with Mr. [Doug] Mader, I decided that providing students with an opportunity to do good in the Earth would be a great way to encourage those who did the right thing while reminding those who didn't that character counts and personal integrity-how you live your life when nobody's watching," Pitts said.
Students got five extra credit points for bringing in an item of clothing for Hurricane Harvey survivors. By donating to Matthew 25 Ministries these scholars were able to learn from this experience to improve their individual character.
"To my surprise, several even brought in brand spanking new items! Baby clothes, pajamas, really nice jackets for the fall…all clean and folded too! I bet there was easily over 1000 items that were donated," Pitts said.
Over 100 students contributed clothing and toiletries. Pitts' freshman Aviator class helped carry all the items.
"All in all…I decided that I would not let students cheat themselves of an opportunity to learn, grow and serve. I'm actually happy that the incident occurred because it created a chance for us to be a helping hand for others!" Pitts said.