What's Next?
November 13, 2017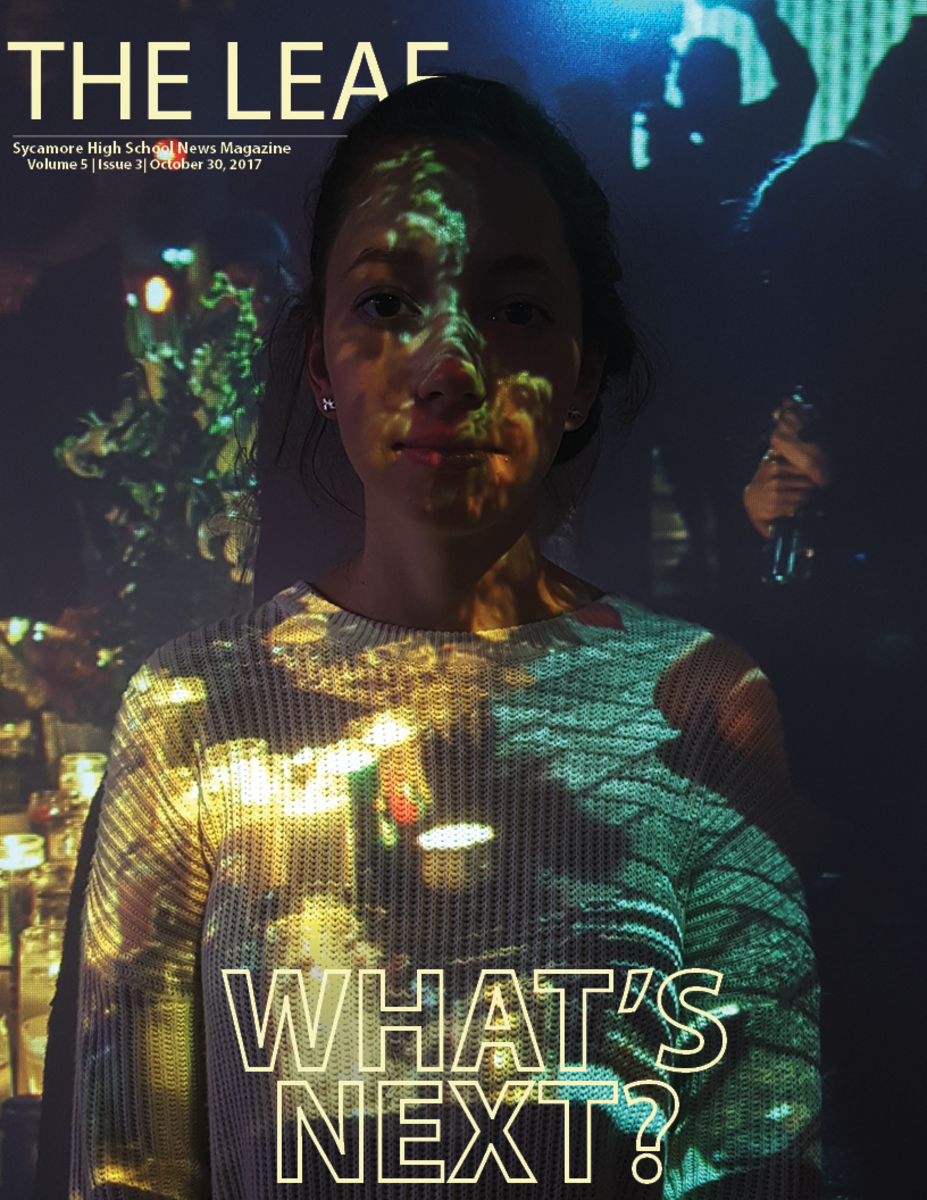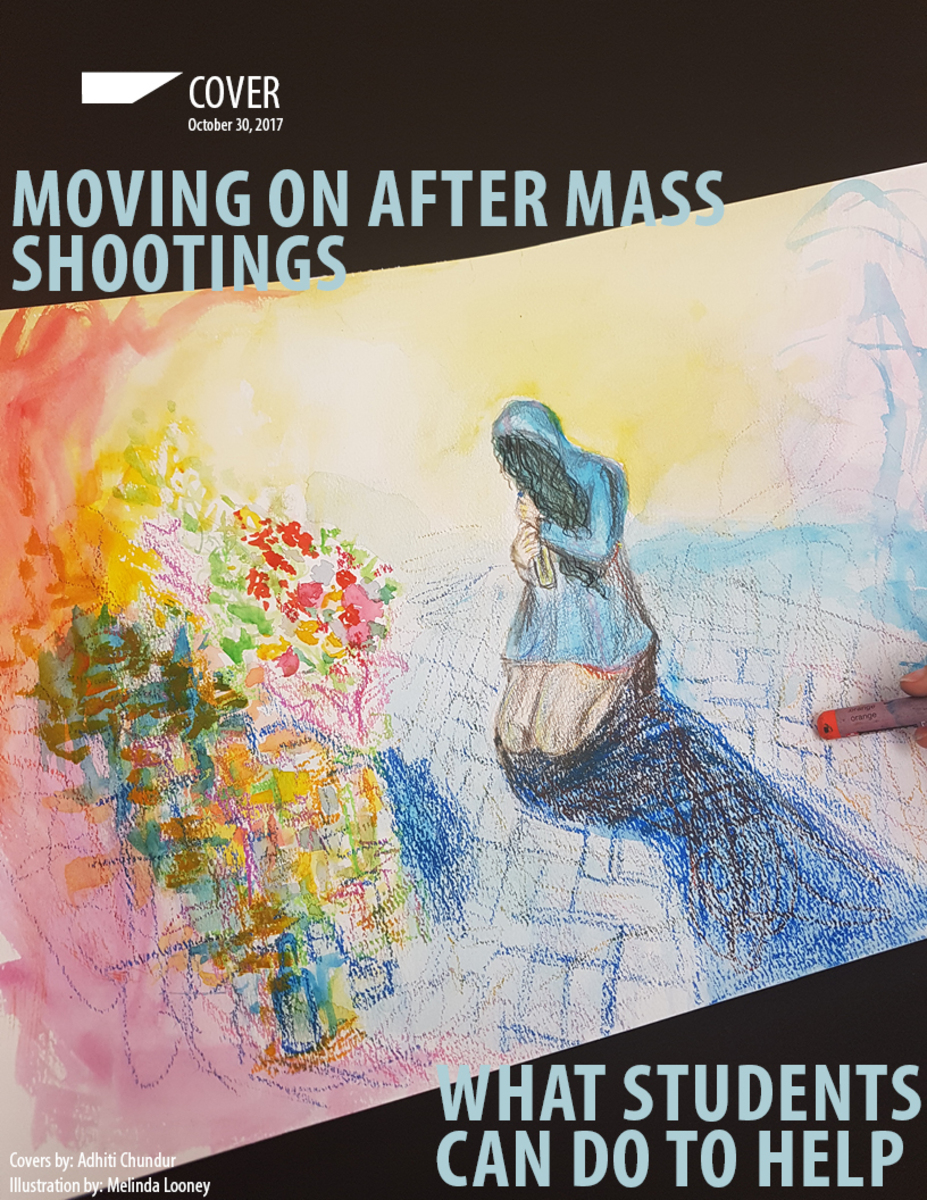 Shootings call to increase gun control
When gun control first comes to mind it seems like an insurmountable string of tragedies, violence, and controversy. Gun control is a complicated problem, and complicated problems do not simply go away.
America is certainly no stranger to mass shootings or guns, but we at Sycamore sometimes believe we are. This is not necessarily the case. It is easy to believe we are immune to a mass shootings because we do not face every day when we go to school; however, that does not mean that it is not there.

According to Cincinnati.com, the first quarter of the year was Cincinnati's worst for gun violence, coming at 82 percent higher than at the same time in the previous year. Cincinnati also experienced its worst mass shooting ever this year at the Cameo Nightclub where fifteen were wounded and two were killed.
Ignoring this problem is not the answer, but neither is living in fear. Here at SHS we have A.L.I.C.E. training in place to help keep us safe in the event that something like this were to occur. Being prepared for tragedy is extremely important, but beating the problem at its source is key.
There has been some reaction to mass shooting in the past, for example in the state of New York. After the Sandy Hook Elementary School mass shooting in 2012 several states stepped forward and made changes to their gun control laws, New York being one of them.
The New York Secure Ammunition and Firearms Enforcement Act of 2013 (NY SAFE Act) was passed, which made it necessary to have a background check in order to buy a gun, as well as several other changes all targeted towards improving gun safety. Such reforms are important, but they will not be effective until they are widespread.
As long as weapons of this nature are not regulated they will continue to fall into the wrong hands and this cycle of tragedy will only continue.
In 2016 a bill was proposed to Congress that mandated a federal background check for every firearm sale. A bill of this nature would help prevent the wrong people from buying a gun, while not banning them all together.
The bill unfortunately did not pass (along with three other proposed bills) when 46 senators (both Republicans and Democrats) voted against them. The problem of gun control is not just reliant on how individuals are buying guns, but who the people buying the guns are, and what they are allowed to do with them.
According to the American Journal of Public Health, drug and alcohol abuse "increase the risk of violent crime by as much as seven-fold."
This can become especially problematic in states such as Ohio where it is legal for licensed people to bring concealed carry weapons into bars. This proves that it is also crucial that drug and alcohol abuse rehab programs are funded to help decrease the amount of people at risk for violence.
There is tragedy and a clear need for reform, but how? How will change happen? The truth is you can make a change right now. There are 46 senators who chose to prevent safety, 46 senators who need to be called and urged to change, and most importantly 46 people who cannot be re-elected until they change their stances.
I urge you to think about all the lives lost and the people you have to lose in your life. Now is the time to do something about these tragedies. Make the call, write the letter, encourage those able to vote to do so.
Gun violence is not going away. The effects of gun violence are not going away. The glaring need for change is certainly not going away. It is time we stand together and do something now before it is too late.
Heartwarming heroes
Routine blood donations save lives
When national tragedy strikes, helplessness infects the American population like a disease. How can any one person make a significant difference in helping those affected? What can they do to help prevent more deaths in the future?
Little do many know, there is a simple answer. Donate blood, and donate routinely.
News of the most recent mass shooting in Las Vegas spurred long lines at nearby blood banks, many of which could not use all of the extra blood produced in reaction to the crisis.
In fact, most blood utilized after this tragedy was what hospitals had in storage, brought in fresh every day by regular blood donors. Remarkably, those who gave blood regularly were the ones who really saved lives.
As always, blood donations are vital for those with chronic diseases as well as those surprised by sudden injury. While donating in reaction to an incident is admirable, it is more essential to donate routinely.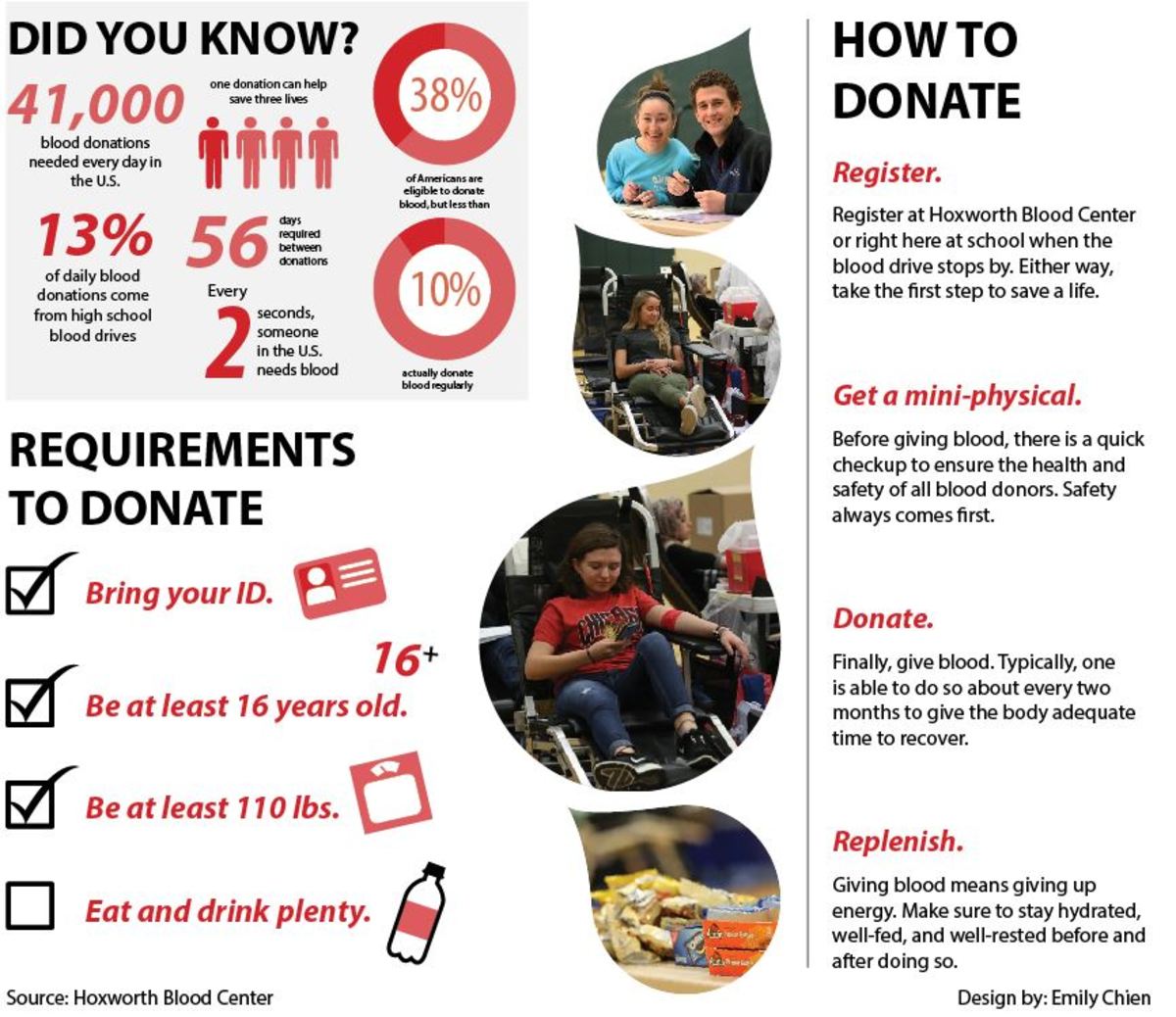 What's your view?
Students express opinions on gun control