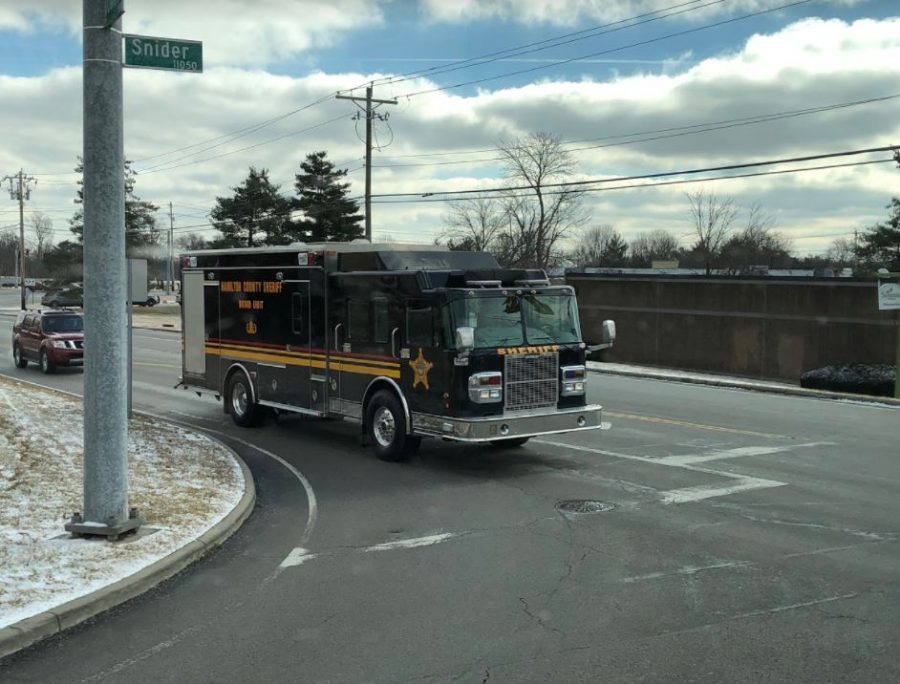 Officers put safety measures in place
From early morning until the president's departure, fire trucks, police cars, and snipers remained in position near the Sheffer Corporation, ready to take action at a moment's notice.
  They were near and at road blocks, where officers and Secret Service checked all attendees prior to entering the area.
  Even before receiving an invite, these attendees were background-checked and closely scrutinized to ensure the presidents' safety.
  Areas were blocked off, and bomb sniffing dogs were led around the charter buses as further precautions.