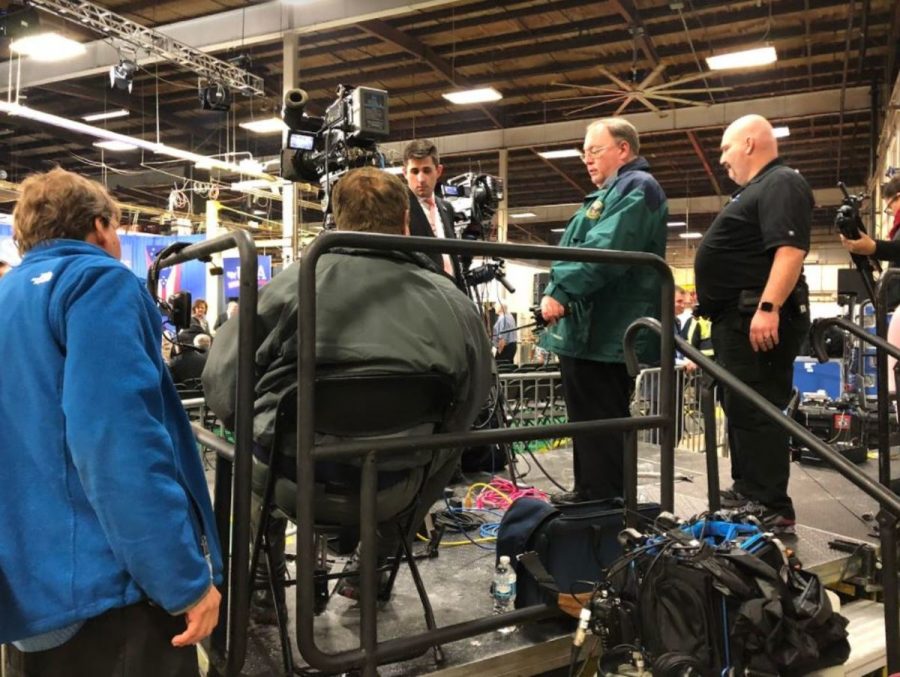 Media preps for president's arrival
There was a long wait period after entering the building. The first attendees began filing in around noon, with more than two hours until the president was scheduled to arrive.
  Though most of the press was at Lunken Airport, there were a few in the facility, who used the time to set up and pick the best spots in order to take photos of the president and live stream his speech.
  The press box was located towards the back of the room, with a row of tables and risers upon which reporters could set up tripods and cameras in preparation for the event.