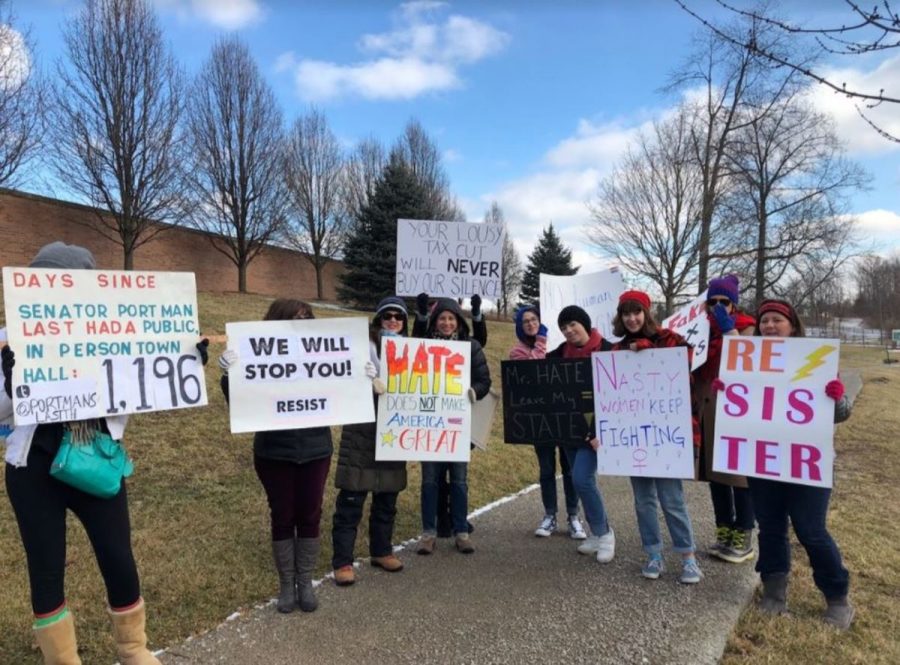 Outside, students demonstrate what they believe in
With the closing of school, many SHS students took advantage of their day off and participated in demonstrations.
  They made posters, went out into the freezing temperatures ranging from 17 to 29 degrees, and protested or supported Trump's visit from 1:00 to 2:30 p.m., the scheduled protest time.
  Some students stayed until 3:00 p.m., which was when Trump finished his speech and left Cincinnati.
  Trump was in Blue Ash to advertise his tax bill, as Sheffer gave its employees a $1,000 bonus in response to its passing, and the bill became the subject of students' signs.
  There were two sides to the protest: one that protested Trump's presence and one that was a counter-protest in support of Trump.