'Be the change'
Youth pursue active mindsets
March 25, 2018
"Unless someone like you cares a whole awful lot, nothing is going to get better. It's not," said Dr. Suess in his famous book "The Lorax."
Activism goes beyond just the lines in a children's book.
It goes beyond even the movements we hear about in the media: March for Our Lives, #MeToo and #Times Up, the Women's March, and even the March for Science.
Activism is about inciting change: political, economic, social, or environmental. Regardless of one's beliefs, activism encourages students to partake in activities that pertain to their convictions.
Throughout high school, students feel a push to be involved in politics, social change, and other forms of activism. More recently, students throughout the nation have been stepping forward to fight for their views.
Since the mass shooting at Marjory Stoneman Douglas High School, more and more students across the country have been empowered to emulate activism. The students in Florida sparked an idea: even high school students can make dramatic change at a national level.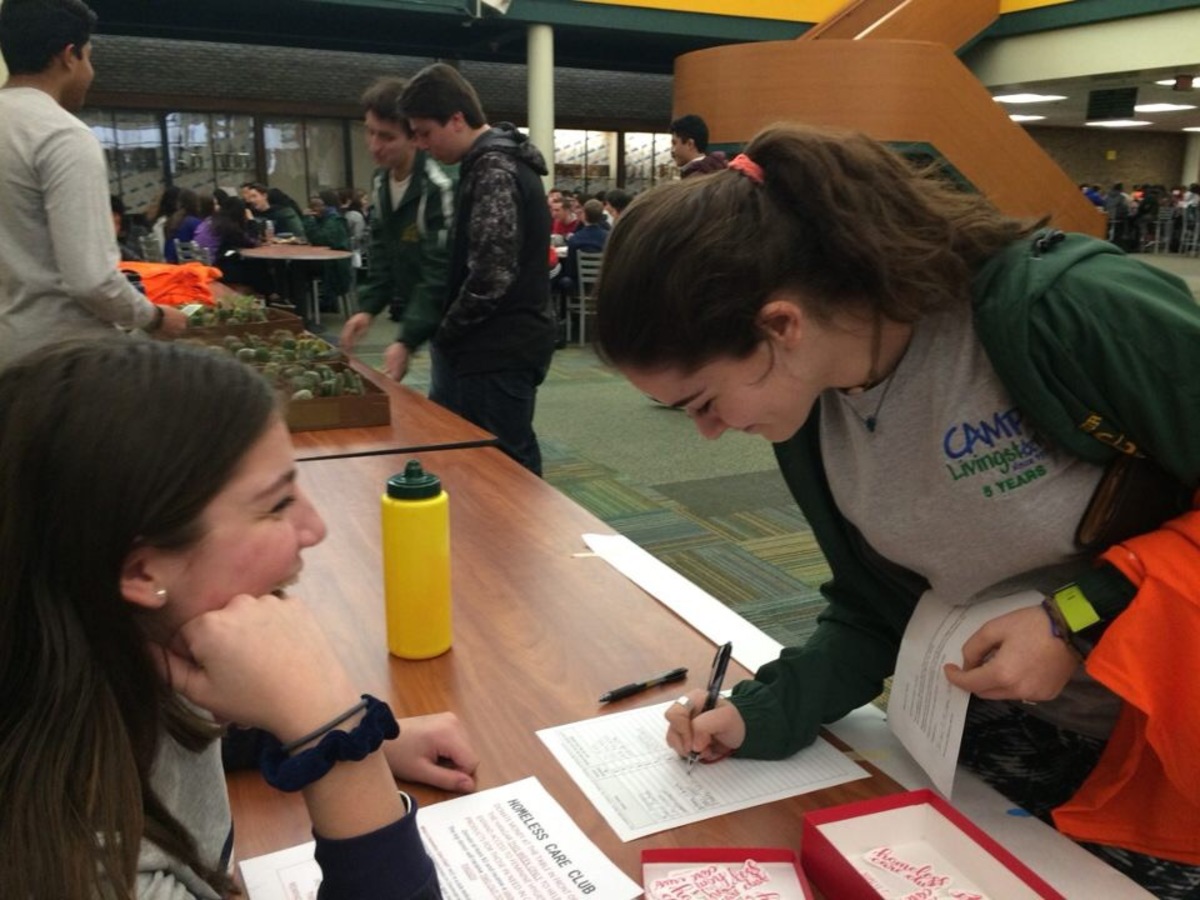 In this time of uncertainty and turmoil, it is more important than ever before for students to take action and stand up for what they believe in, for what they are passionate about.
This may take on the form of a walkout, march, or simply commitment to a club that works for something you feel strongly about.
Being a student activist does not mean being angry at the world. Instead, it is about unity, passion, and, most importantly, a desire for change. Rather than being complacent and accepting things as they are, activists stand up for the causes they believe in.
The kids at Parkland are certainly not the first students to actively fight for their beliefs, but the persistence shown has been unique to previous situations.
Activism is undoubtedly a broad topic. It may seem like there are an infinite number of organizations and activities for students to join. Practically, there are.
Indeed, it is up to young people to make a positive difference in the world. They are the ones who feel the effects of mass shootings, witness the plight of homelessness, and experience the sense of hopelessness that comes with such issues.
Even those who cannot vote can make a difference as people who are impacted by the legislation and actions of the older generations.
Everyone has a voice and that voice is important for change.
Oftentimes, students feel frustrated about the political climate or current injustices. This frustration can be channeled into productive activities.
At SHS, clubs constantly organize marches and fundraisers for both causes that occur close to home and at a national level.
While these groups are working hard to create change, it is important for students to understand the wide variety of forms of activism.
Whether calling legislators, registering to vote, doing volunteer work, or even just participating in discussions among friends, all forms of activism are recognized as efforts to change.
The problems that surround students' lives may seem insurmountable, but they can and do affect real change despite the overwhelming odds.
No matter one's political beliefs, age, or location, all individuals can create change.
Students do hold the power to change perspectives, and it is our responsibility to use our voices to advocate for a better world.
If young people, the future politicians and decision-makers of this country, are not willing to stand up when something is not right, then who will?