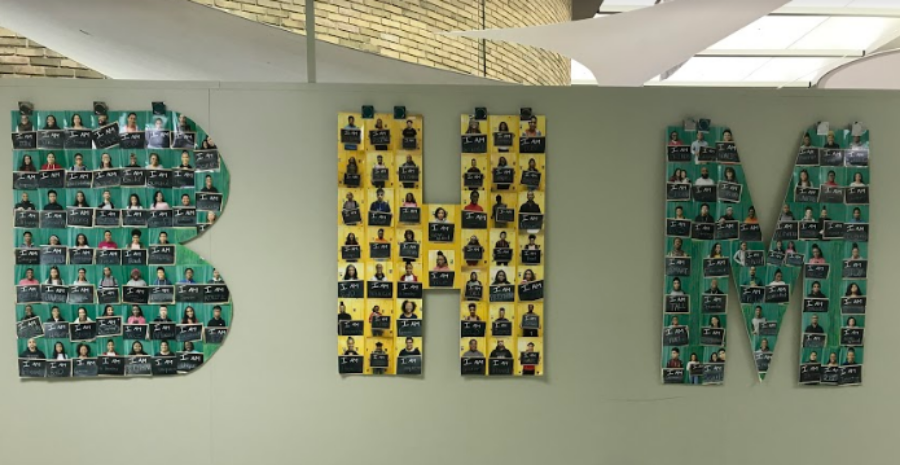 Relationship between news and Black History Month: the good, the bad, the ugly
February sparks celebration, debate
February 11, 2019
Martin Luther King Jr. Rosa Parks. Harriet Tubman.
These are the most recognizable African American figures in history classes. Many more are ignored by pop culture. In the month of February, Black History Month attempts to increase awareness of the impact African Americans have had on the history of the United States.
Celebrating the month
Black History Month has caused reflection as African American candidates enter the race for president and awareness events and commemorations are held.
New Jersey Senator Cory Booker declared his run for president on the first day of Black History Month (Feb. 1).
Even California Senator and 2020 hopeful Kamala Harris's campaign logo ("Kamala Harris: For the People") was inspired by Shirley Chisholm, the first African American woman to run for president in 1972.
Closer to home, SHS's Young Scholars are bringing awareness to the month through posters of historic African American figures, trivia games on their Twitter @YScholars2k19, and a fundraiser for the Boys and Girls Clubs of America.
Month sparks social awareness
Yet, not all news has been in celebration of the month. Virginia Governor Ralph Northam was accused and admitted to (later withdrawn) of being one of the two in his 1984 medical school yearbook, either appearing in blackface or wearing a Ku Klux Klan outfit, according to Vox.
There have been calls for his resignation from across the country, but Northam has refused to step down. His Lieutenant Governor is Justin Fairfax, an African American who was accused publicly of sexual assault on Feb. 6.
If Northam were to step down, Fairfax is in position to become the second African American governor in the history of the state of Virginia.
If Fairfax were to step down, Mark Herring would become the governor of Virginia. Herring has also admitted to wearing blackface at a 1980 college party.
Fashion not keeping up with the times
On Wednesday, Feb. 7 Gucci apologized for its new wool balaclava jumper and has discontinued selling the item. Being called out for resembling blackface, the black turtleneck goes up the neck and half of the face with big red lips.
In their apology statement, Gucci said that "we consider diversity to be a fundamental value to be fully upheld, respected, and at the forefront of every decision we make."
However, Gucci was not the only company to be caught with seeming insensitivity in their designs. Adidas released a new sneaker for Black History Month: named "Uncaged," the shoe was entirely white except for the underneath of the sneaker.
The shoe has since been pulled from the collection and Adidas has also apologized.
In conclusion, Black History Month has been filled with events that define this month of awareness: honoring the history and redressing new wrongs.
Sources: