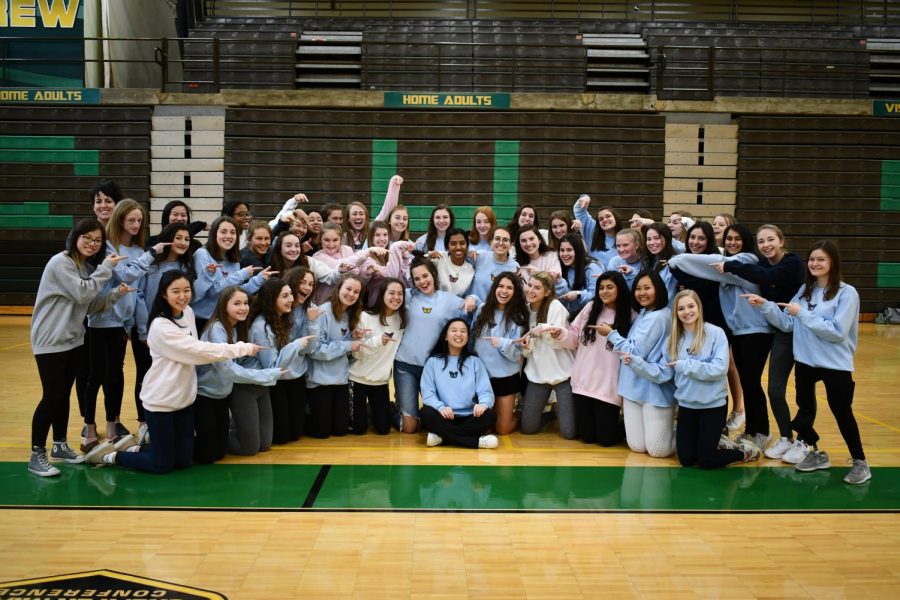 Butterfly sweatshirts for charity
How one girl raised $2,000 with her passion for fashion
   Cleverly labeled the accidental entrepreneur, the Leaf's very own staffer Grace Zhang raised $2,000 through her ambitious project. Zhang's idea for raising money involved selling homemade sweatshirts with a butterfly patch on the front. Advertised in various color combinations, over 130 sweatshirts were sold, with all profits directly going to Fashion for the Cure.
   Fashion for the Cure puts on an annual fashion show raising funds for the Dragonfly Foundation, a nonprofit that helps pediatric cancer patients. The event requires lots of time and energy. Despite already being on the committee, Zhang chose to undertake her own interests to raise extra money in a way that combined her love for textiles.
   "It was so cool to watch people at school that I didn't know buying the sweatshirts, supporting me and the Dragonfly Foundation," Zhang said.
   On March 4, a quick meeting was organized of all the people who bought Zhang's sweatshirt. With the show just around the corner, the congregation raised morale and motivated everyone behind the amazing cause. 
If you'd like to purchase a sweatshirt, click here.