Pool draining causes tournament cancellation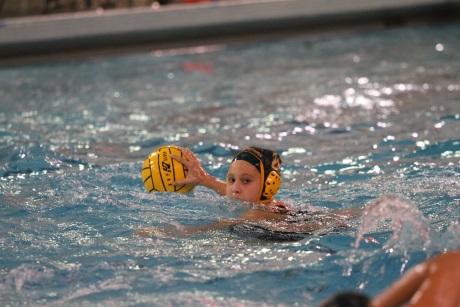 Within the time of two weeks, three boys on the water polo team cut themselves in the pool. The cause was unknown. When sophomore Jack Gawin cut his foot in the pool and almost had to get stitches, Mr. Dan Buchanan decided it was time to determine how people were cutting their feet.
After searching in the pool and not being able to find the source, they had to drain the pool to see if they could find it without the water in it. Buchanan found that a broken light fixture with sharp glass edges was the cause of the injuries.
They drained the pool on Thurs. Sept. 18. The annual girls Jose Cerda tournament is hosted every year by SHS and was supposed to happen on Fri. Sept. 19 and the Saturday after. This tournament had to be cancelled because they were fixing the light fixture at the time.
"It's really going to take a hit on our team that we missed a week of practice because we need the practice for state," junior  Hannah Schwegmann said.
After informing all of the teams of the cancellation, out of town teams such as Napolean High School from Napolean, Ohio had to cancel their hotel rooms. However, after deliberation, the coaches decided to move the tournament to the next weekend, so it would be held on Sat. Sept.  27 and it would be varsity only.
However, the athletic department forced the cancellation of this tournament due to the cultural event that was happening at the school that day. The coaches and parents are now tackling the problem of how to reimburse people for the supplies and shirts that were bought for the tournament.
The draining prevented both of the teams from practicing in the water until Tues. Sept. 23. Once the light fixture was repaired the pool had to be refilled, which can take up to twelve hours. The pool also had to be shocked and the chemicals had to be added so that it is safe to swim in.
"Since the pool was drained we had to work around it, we did dry-land training so that we could keep up the same training until we can return to our grind," said Schwegmann.
Because they could not practice in the pool, coaches Mike Spraul and Jessen Link decided to hold dry-land practice Fri. and Mon. The girls' team had the weekend off and the boys team had a tournament at Princeton where they won three games and lost one to Thomas Worthington High School.
"We do lunges, abs and we run sometimes too. It's pretty hard but I think it really helps us get into better shape," senior Charlotte Aguilar said.
For more up to date information on SHS water polo, click here.