Varsity Football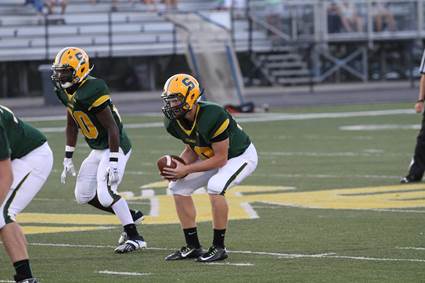 After two wins against Walnut Hills and Ryle, the football team at SHS looked like they were in good shape for the rest of the season. This did not last very long.
In the past two games, the Aves lost by three and 13 to Trotwood-Madison and Princeton, two games they were supposed to win.
"These last two losses have brought us closer together as brothers," junior and running back Clarence Dawson said. "It's just going to make us work harder because we never want that feeling again."
The score of the game was not the only thing hurting the Aves. Starting quarterback sophomore Jake Borman was sacked 12 times against Princeton and had -40 rushing yards.
Every year the team faces injuries that affect their record and chemistry. Like their losses, players like to think optimistically when a teammate is injured.
"Injuries don't hurt us off the field, they bring us closer together," linebacker and senior Philip Silverman said. "On the field is a little different. Replacing players forces guys to learn new positions which could help the team in good way, but is still a challenge."