Final race for cross country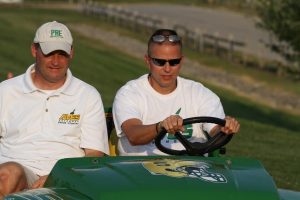 As the season ended on Oct. 12 with the GMC's, the cross country teams performed well. The boys finished second overall while the girls finished fourth. They had the second highest score behind Mason.
"It is never a good feeling to be so close to first place and end up coming in second. Especially to Mason." Maxwell Brown, 10
The boys cross country team had the seventh fastest runner with Jacob Belcher, 12, having a 16:28.62 5k. Mason, Lakota East, and Oak Hills had the other six runners. Ray Berling, 10, was also in the top 15.
"We had a very good showing at the GMC's and we all ran hard," said Liam Stojanovic, 10.
The girls cross country team also had a good run at the GMCs; they took fourth place.
There were two top ten finishes at the GMC's for the girls. Rosie Menyhert, 11, ran a 19:21.59 5k. Julia Temple, 11, ran a 19:41.90. There were also many other runners who ran in the GMC's this year.
Coach John Benham was named Coach of the Year.  He was named this at the end of the GMCs. This is Coach Benham's first year receiving the award.