Students urged to attend homecoming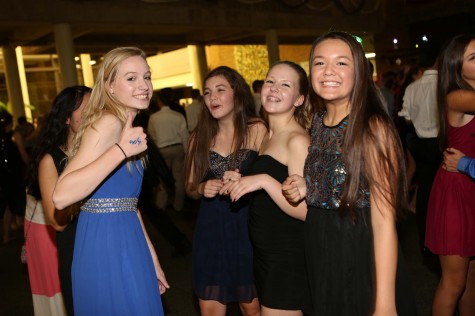 The Homecoming football game is on Oct. 10 at the home stadium at 7:30 p.m. and the Homecoming Dance is on Oct. 11 at 8:30 p.m.
The Homecoming Dance is an occasion to spend time and have fun with friends and it is a instance to dress up and look nice. But why do so many people go to the homecoming dance?
"Homecoming is a great opportunity to dress up and have fun with friends," sophomore Caroline Veraldo said.
Instead of going, people could spend their time watching movies or lounging about. What makes homecoming so fascinating?
"I want to go to the homecoming dance because I didn't go last year and my sister said it was a lot of fun," sophomore Anaïs Cabello said.
People often go to the dance with a date or with a friend and make the most of the night.
"It seems interesting because I like to dress up, dance and have a great time," Cabello said.
Homecoming is a time to celebrate and have school spirit. The dance is a time for everyone to come together and party.