Spirit increasing for pep rallies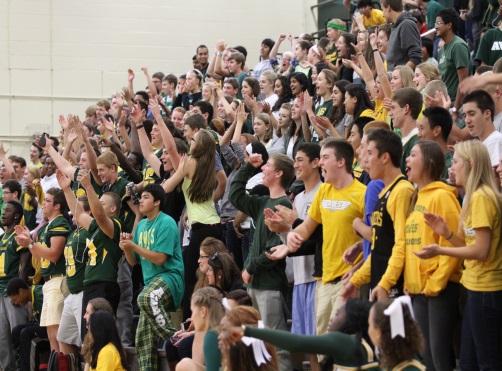 School spirit days are back and things have changed.
"This year we are going to return to wearing our class colors and sitting in classes. For two years we've all sat together, but we miss how spirited the class sections get, so we're going back to that," senior Grace Hertlein said.
Why are students now sitting with their classes? It makes everyone more peppy.
"We believe that sitting with your class creates a greater sense of spirit and friendly rivalry. It's a great bonding experience," Hertlein said.
Student Council wants this pep rally to be the best one yet. Now that the students can have class competitions and colors, it is expected that everyone will be more spirited.
"Pep rallies are going to be better than they ever have been because the school board loosened up the rules that said 'no class competitions.' We think class competitions will spark school spirit and get people excited for pep assemblies," freshman Katelin LeBlanc said.