Swings from bat to bat in softball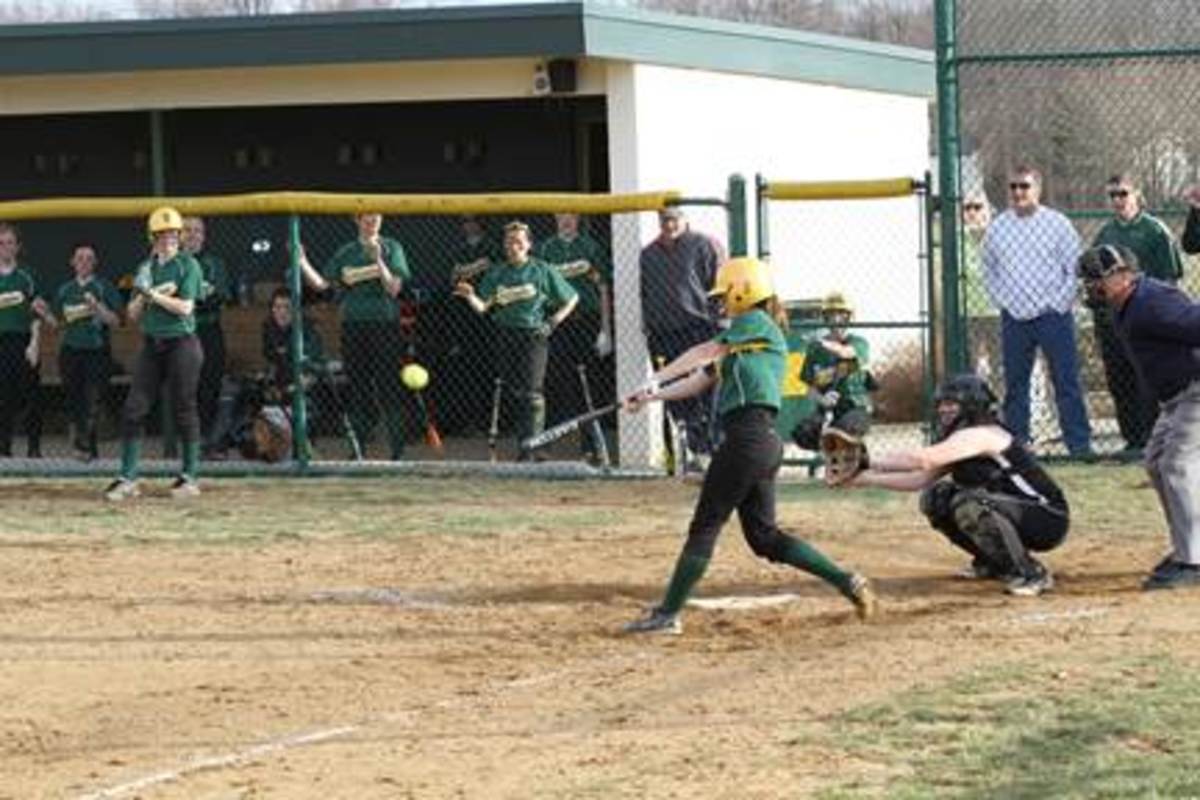 Choosing a bat is an important decision that every softball player must make. One thing people need to think about is if they want a one-piece or a two-piece bat.
One-piece bats are usually preferred by power hitters because they are stronger and stiffer, and this bat gives people as little flex as possible.
"I am considered to be a power hitter so I use a one-piece bat. I had a composite bat but I have found that I like my one-piece bat better," sophomore Liz Izworski said.
Two-piece are good because the design lets the barrel flex at the contact point, which propels the ball out. Another plus to the two-piece bat is that it has less vibration in the handle because of the separation of the barrel and the handle.
The other choice people have to make about their bat is whether to get an alloy, composite or hybrid bat.
Alloy bats are usually one-piece aluminum or aluminum mixed with another metal. The advantage is this allows the bat to have thinner and more responsive walls.
Composite bats are made out of a mixture of carbon fiber, graphite and fiberglass. Some baseball leagues are banning composite bats. This has not affected softball yet but it is always good to keep in mind.
"My bat is composite and I feel that it is very unique. I keep it even though it is old because I really like the feel of it," senior Lydia Sloan said.
Hybrid bats have a two-piece design- the alloy barrel is bonded to a composite handle. The advantage of hybrid bats is that they have a lighter handle so the barrel of the bat is able to be longer.