Annual Chinese Club picnic held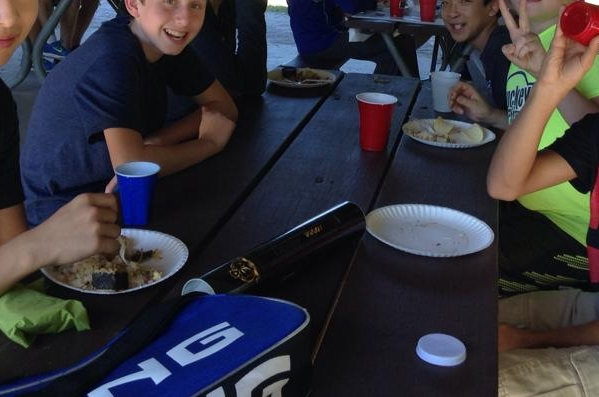 The yearly Chinese Club picnic occurred Fri, Sept. 26, at Swain Park.  Students from both SHS and SJHS attended the picnic.  It was a laid-back event, with food and drinks brought by everyone participating.
"The picnic was really fun because we got to meet people from different levels and there was good food," junior Chris Seger said. Seger is the club's public relations representative.
Food included ethnic Chinese food such as moon cakes and tea, and also snack foods like soda and chips.    All were welcome to stay from the beginning at 3:30 p.m. till the end at 6:00 p.m.
"I had to give a speech to everyone all by myself welcoming everyone and talking about future meetings.  Then we played traditional Chinese games," junior and secretary of the club Sarah Lee said.
Students were given the option to enjoy a variety of activities, including listening to Chinese music or playing Chinese games.
"The food was really great.  I love socializing with all the people," freshman Jacob Grega said.
For more information click here.