Hard work shows through delivering dance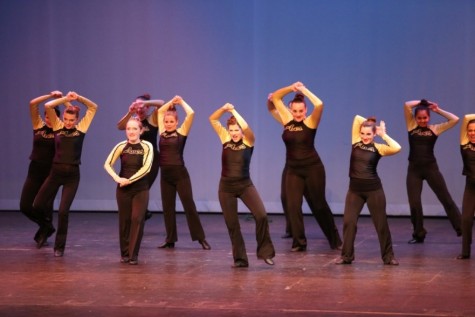 The Flyerettes had their first performance of the season on Fri. Sept. 26 at the Variety Show. It took place in the main theater at 7 p.m.
They danced a jazz, hip hop and pom routine.  The team was the first performance in the second act.
"I think we did pretty well considering it was our first time dancing as a Flyerette for most of us," sophomore Abigail Bird said.
Once the Variety Show was behind them, the team prepared for the pep rally, during which they performed the same routine but with more people in a more competitively charged atmosphere.
"I'm excited to dance at the pep rally because we will be able to show the whole school all of the hard work we have been doing since June," Bird said.