UK parliament recognizes Palestinian state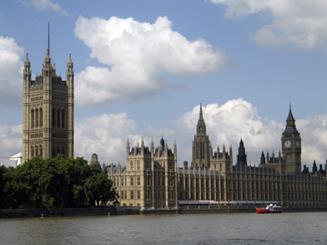 UK ministers of parliament (MP) voted to recognizing Palestinian statehood on Monday. After heated debate, the vote resulted in 274 for and only 12 against.
"I'm convinced that to recognise Palestine is both morally right and is in our national interest," Conservative MP Nicholas Soames said during the debate.
The motion was a non-binding and symbolic move and proposed that the UK government "recognise the state of Palestine alongside the state of Israel as a contribution to securing a negotiated two-state solution."
"Recognition of Palestine does not mean causing any harm to Israel," Labour party MP Grahame Morris, who proposed the motion, said before the debate. "The opposite, it is for Israel's good as well."
Over half of Parliament's 650 members abstained from the vote, including Prime Minister David Cameron. Similarly, the UK abstained in the 2012 United Nations vote to raise Palestine's status to a "non-member observer state".
"Given our commitment to a two-state solution and the fact that an overwhelming majority of 134 nations voted in favour of Palestinian statehood, I was hugely disappointed by our decision to abstain on the issue at the UN General Assembly," Morris said during the debate. "We should regret that decision."
The UK is the first major Western nation to recognize Palestine as a state, but it joins over 100 other countries in doing so. Other European nations may soon follow suit.
"This is not an alternative to negotiations," Morris said during the debate. "It is a bridge for beginning them."