How much spicy can you take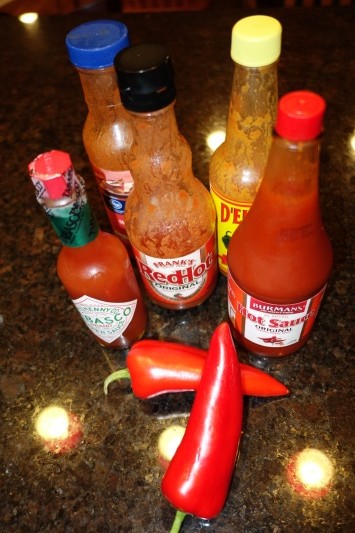 The sensation sneaks up on you, your tongue starts burning and you know your food is hot. Some people can handle spicier foods better than others. This is primarily due to the culture and food you grew up eating.
"I like spicy food because it is very flavorful," freshman Anna Helker said.
Many people agree with Anna, spicy foods tend to be popular in dishes of various cultures including India, Mexico and regions in Asia.
Everyone is born with around 10,000 taste buds.  Your taste buds get the little kick from a plant chemical called capsaicin found in peppers. Peppers make up spicy food and there are thousands of  pepper varieties in the world.
The peppers in spicy food also are good for your health. They have plenty of vitamins and minerals that your body needs. Capsaicin is used to treat digestive disorders, lack of appetite, and circulation issues. However, it induces pain and that is why it burns.
Scientists have classified peppers based on the Scoville heat units ranging from zero to slightly over one million. Sweet bell and banana peppers are rated a zero. Pepperoncini and paprika are mild at 100-500 units.
People who like hot foods should try jalapenos and chipotles ranked medium on the scale, around 3,000 units. Even hot tabasco reaches 30,000 units. Although, those peppers cannot even compare to the native Indian Ghost Pepper that measures at one million scoville heat units.
"I have never liked spicy food yet my 13 year old brother and my dad really love it," sophomore Eleanor Schmid said. Spicy is not for everyone. Studies show that thrill seekers tend to enjoy hot food more than others.
"My mom really enjoys very spicy food so I do not care to eat some things she likes," said freshman Kiley Hawkins.
Adding dairies like milk, yogurt, or cheese to your meal reduces the heat level in foods. Other suggestions are adding a small amount of sugar or an acidic fruit such as lemons or tomatoes to dissolve the capsaicin.
Whether you like it milder or hotter choose your peppers and see how hot you can take it.