Students prepare for Senior Halloween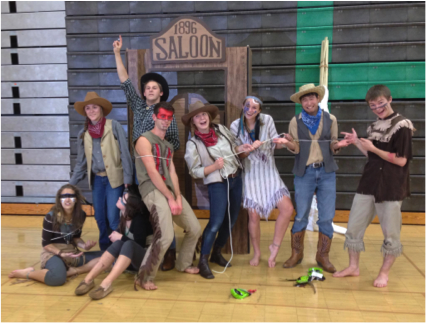 Every year during the week or two before Halloween, seniors are given the privilege of dressing up and coming to school in costumes. This tradition is called Senior Halloween.
"I think Senior Halloween is super deliciously special because everyone gets to be something they're not for once," said junior Aliyah Motley.
Although the seniors are the only ones that get to dress up, the entire school rallies around the exciting atmosphere. Underclassmen, as well as the seniors, look forward to seeing what will be the funniest, or the scariest, or the most creative each year.
"My friends and I have already decided that we are being the four seasons, and I'm being spring," said senior Daria Beniash.
Some favorites from the past include construction workers, tetris pieces, Whos from "The Grinch Who Stole Christmas," and zombies. Students can choose to dress up individually or as part of a group, but many students just look forward to the costumes.
"I'm most looking forward to making the costumes. We've already started and it's so fun," said Beniash.
This year, Senior Halloween will be Oct. 23. The anticipation is already growing.