Students in Acting Ensemble prepare for Overture Showcase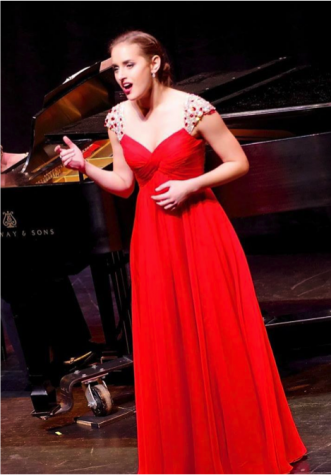 The Overture Awards Scholarship Competition is one of the most coveted visual and performing arts competitions in the city. Each year, hundreds of area high school students compete for thousands of dollars in scholarships and the chance to compete in finals at the Aronoff Center.
"I really looking forward to competing this year. It is a great experience, even if I don't move on," said sophomore Elsa Benson.
To compete at the Regional Competition, students have to be sent by a school, home school, private music teacher or private studio, and the number sent is limited. SHS sends two students for theater every year, and to decide who goes through, the Acting Ensemble classes perform their pieces at SHS' Overture Showcase.
This year, the showcase is on October 14, and the students will perform a classical monologue and then either a contemporary monologue or song, depending on their preference.
"I am performing two monologues. Although I enjoy singing, I'm more focused on developing my theatrical skills through straight theater instead of musical theater," said junior Aliyah Motley.
Theater, though, is just one of the many categories of competition for Overtures. Others include dance, visual art, creative writing, vocal music, and instrumental music.
"I, personally, did not realize quite how many categories of competition exist. It is great that students in all forms of the Arts can compete," said Motley.