Chinese club learn calligraphy
On Oct .17, students participating in Chinese club will learn calligraphy.  This ancient art of writing dates back to 4,000 B.C., and is practiced across Asia.  Calligraphy emphasizes the motion of writing, and is done with specific implements.
"I'm really looking forward to calligraphy.  I've done it before, but I can't wait to do it again.  It's quite beautiful when done correctly," freshman Victor Lim said.
As with other meetings, food and drink will be provided.  Non-members must pay an entrance fee of $2.  Membership costs $5, and then all meetings are free, along with all other events.
"Chinese club is unique, and not just because of the chance to learn about Chinese culture.  The food is authentic and amazing, and the people there are great," freshman Atit Pathak said.
Meetings are in room 247 on certain Fridays.  There will be a presentation on calligraphy, then club members will have a chance to try it out.  The presentation will be led by vice president of Chinese Club, Lila Englander.
"Students are lucky that they have the chance to learn something as cool as calligraphy," Pathak said.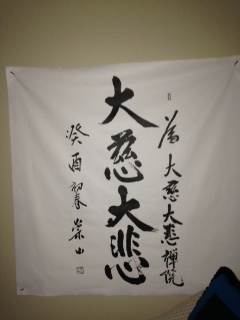 Photo Credit: Jacob Englander
For more information on calligraphy, click here.