Potter fans have writing to look forward to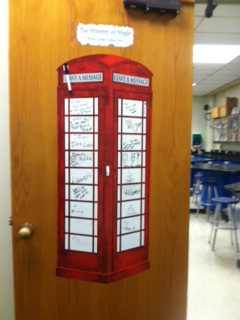 Halloween has different meanings to everyone. To Harry Potter fans, it is a memorial. They celebrate Halloween in honor of Harry's parents, James and Lily.
"Halloween is a very sad day. It is the day my favorite couple in the world died. I prepare for it by rereading the Harry Potter series and watching the movies," junior Christina Caporale said.
This year, they have an extra reason to celebrate the world of wizards. J.K. Rowling is writing a 1700-word short story.
Posted on Pottermore, the statement by Rowling said "rich, 1700-word back story about Umbridge's life, filled with many new details, as well as Rowling's revealing first-person thoughts and reflections about the character."
The short story will appear on Pottermore, which is a website run by Rowling that is dedicated to the series. The website contains short stories, games, and an interactive run through of important scenes in each book.
The short stories have mostly focused on the trio's future: a world quidditch cup, various quidditch matches by Ginny Potter, and the new short story about the villain Dolores Umbridge.
"Umbridge is not only one of the most malicious Potter characters, she is the only person other than Lord Voldemort to leave a permanent physical scar," Rowling said on Pottermore.