Taylor Swift shaking her way to top of charts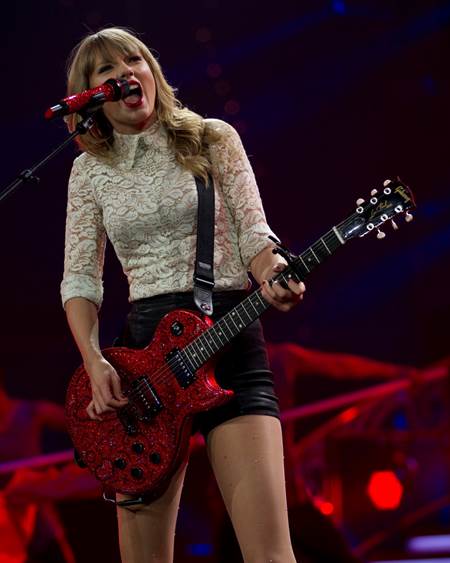 Striking her new pop style, Taylor Swift came out with her new album on Oct. 27. While different critics all recognize it as a new electronic style for Swift, she claims she was ready for a change.
"For the last few years, I've woken up every day not wanting, but needing to write a new style of music. I needed to change the way I told my stories and the way they sounded," Swift said as a side note in the lyric booklet included with the CD.
The album is called "1989" because it is the year Swift was born. The regular album has 13 songs, however, the Target Deluxe Edition has three extra songs and three songwriting voice memos from her iPhone.
Swift released her hit "Shake It Off" on Aug.18 and it has been in the top five on iTunes ever since it came out. Overall, Swift has set a world record for fastest selling digital downloads for her song "We Are Never Getting Back Together" on the album "Red."
"[Taylor's] new album has a very different sound with her conversion to the pop genre. She changed a lot, but still saved her wonderful songwriting skills in the album production," freshman Sarah Gilmore said.
With two years in the making, "1989" was greatly anticipated by her fans. Although the country to pop transformation was not entirely unexpected with the pop mix-in's in her fourth album, Swift's fans are excited for the new eras of music that she will bring in the future.
"I hope you know that who you are is who you choose to be, and that whispers behind your back don't define you. You're the only one who gets to decide what you will be remembered for," Swift said in her lyric booklet.