Basketball players rebound from injuries
The hoops have finally been lowered in the gyms, portending the start of the 2013-2014 basketball season. Both the boys and girls teams have been conditioning incessantly throughout the preseason in preparation for upcoming tryouts.
"I'm really excited and can't wait to see how the season plays out," said Taylor Miller, 10.
Each team maintains high goals and expectations; however, several preseason injuries have occurred in both the boys and girls basketball programs. These injuries have significantly affected not only team progress, but individual improvement as well.
Matthew Green, 11, is currently battling a severe wrist injury. In addition to Green, projected Varsity starter Jalen Shropshire, 11, is suffering an intense ankle sprain.
"Our team motto this year is 'Rise Up' so hopefully we will be able to do just that and defend our GMC title," said Green.
The girls team has also had their fair share of injuries, with numerous concussions plauging last year's JV athletes.
"Having a concussion is very frustrating because I'm not able to work out and get ready with the team," said Haley Rayburn, 10.
Returning varsity player Nancie Hunter, 11, is also coming off of a reoccurring foot injury, but is slowly returning to contact play.
Despite these injury setbacks, all the basketball players continue to anticipate and work for the upcoming tryouts; the boys on Nov. 1and the girls on Oct. 25.
For more information on basketball tryouts contact:
mossd@sycamoreschools.org (Boys Basketball)
christersond@sycamoreschools.org (Girls Basketball)
About the Contributor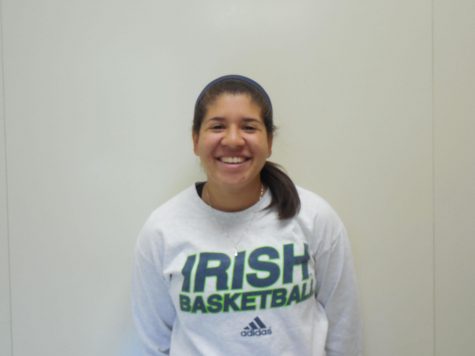 Lauren Saxon, Print Editor-In-Chief
I'm a senior at SHS. This year, I'll be working as The Leaf magazine's editor-in-chief. After four years on staff, I have learned a tremendous amount...