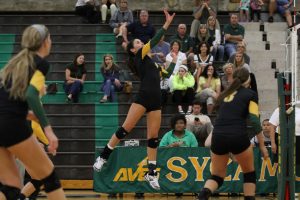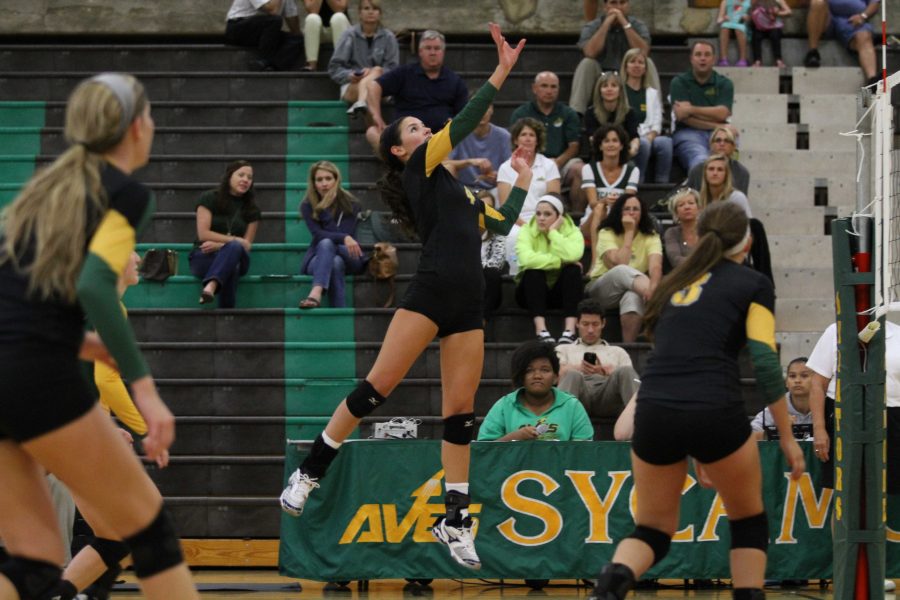 "We knew from the start it wasn't going to be easy," said Sydney Hineline, 9.
Catholic volleyball teams are notorious for being tough, and Varsity knew that going into their tournament game against St. Ursuline. The stakes were high. Lose, and the season would be over.
"This was going to be our hardest game yet," said Courtney Cron, 10. "They had barely beaten us when we scrimmaged them before the season started, so we knew before even stepping on the court that this would be a real fight."
A hard battle proved to be true.  The girls came into the first game fearless.  They were swinging hard and digging balls left and right.  Unfortunately, the girls lost by a mere two points.
Story continues below advertisement
Nerves and jitters got to the girls in the second game, losing by ten points. However, the seniors refused to accept defeat and pumped their team back up, because the fight was not over.
The intimidation from before was nowhere to be found during the rest of the match, as the hitters took some of the best swings they had all year. The girls on Varsity came out strong, but it was too late and the girls lost the third and final game.
"The first game was the perfect showcase of the seniors and how we can actually play.  Unfortunately, be it the pressure or the nerves, we just couldn't find a way to beat Ursuline in the end," said Elli Gibson, 11.
"I am really sad that the season is over. I would have loved to go further in the tournament with the seniors because they deserve it so much.  I can't wait until next year so that we can go for the state title again for them," said Cron.