'Doctor Who' dominates in season finale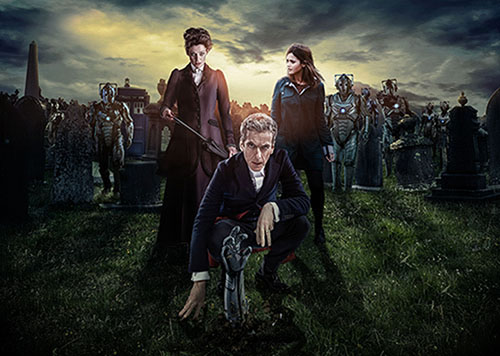 "I had a friend once… And now she's trying to tear the world apart and I can't run fast enough to hold it together," Peter Capaldi's Twelfth Doctor said in the "Doctor Who" season eight finale, "Death in Heaven".
The British science-fiction program aired the season-ender Saturday November 8 on the BBC to an audience nervously awaiting the conclusion of not only the season, but the two-episode arc set up in the previous week's "Dark Water".
The resolution saw action-packed battles with the return of monsters called the Cybermen and The Doctor's nemesis, The Master, who has not appeared on the show since 2009.
"It was very suspenseful. Lots of plot twists. I enjoyed it. It made me very emotional. I'm excited for the next season and the Christmas special because of Santa Claus," junior Emily Misali said.
"Doctor Who" always presents a teaser for the annual Christmas special at the end of season finales. This time, The Doctor was sitting alone in his space/time machine, the TARDIS, when Santa Claus (played by Nick Frost) burst in.
Favorable reviews were given to this finale; A.V. Club gave it an A-, The Telegraph gave it four stars, and the Radio Times declared it both "macabre" and "exhilarating".
"…it succeeds because it hits the right balance between plot and character, between the mythos and the human story," A.V. Club reviewer Alasdair Wilkins said in their review.
For more info on the show and special behind-the-scenes footage, visit The BBC website.