Magic Kingdom, Hollywood Studios, Epcot oh my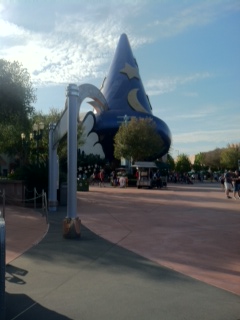 As a long and tiring season comes to a close, a magical and reviving experience begins to an open.
For around four and a half days the orchestra, band, and color guard participated in a trip with around 150 of their friends to Florida.
They packed their bags and left their coats at home for sunny and warm Florida. Shorts and t-shirts were custom, sunglasses and sunscreen were a must.
Sleeping all through the night on the bus was a journey and adventure on its own, finding a comfortable position was also, like the trip, a once in a lifetime experience.
"The bus was hard to sleep in and there was no room," freshman Thea Ferdinand said.
It was so crowded on the rented coaches that many kids slept on the floor, which was surprisingly more comfortable than the seats.
The band and orchestra got to participate in a Disney Magic Music Days clinic where they played a variety of songs from top Disney movies.
"The workshop was a great learning experience, it also enabled us to bond with people from other grades," freshman Stephanie Hong said.
The orchestra preformed in downtown Disney, and attracted quite a crowd as the performance went along. People would stop and would be enticed by the wonderful performance of various Disney pieces, including some from "Frozen" and "The Little Mermaid".
The experience was different for all, but most commented on how the wind would blow away their music sheets which caused for some difficulties.
"The performance went smoothly, except a bug flew by my nose and I had to discreetly move it away," freshman Thea Ferdinand said.
Some students commented on the wonderful Christmas decorations placed around the stage and in the parks.
The band performed in the afternoon pre-parade. This experience was both exciting and anxiety provoking. This was the biggest number of people that the band has performed for.
"Preforming in the parade was fun, but also exciting. It was a lot shorter than I had expected. We went from Frontierland to Mainstreet. In the parks, I got to see Peterpan, Tiger, Alice, and Pooh Bear," senior Diamond Caulton said.