Back to School Fashions Strutting Through SHS
The time has come! Sycamore Style Guide is back in business after taking a summer vacation. With new energizing ideas about fashions, looks, designs, and more, Sycamore Style Guide is refreshed, renewed, and ready to blog.
This first blog entry is dedicated to the hip kids that have made their way back to school in style. What is exactly everyone wearing this 2013 school year?
    Walking into classes, roaming around the commons during lunch, the styles that have hit SHS model a vintage spirit that may remind some of our parents of their school days: Large sweaters, high-waisted shorts, and leggings, whether they are simply black colored or are made up of multi-colored tribal patterns.
   The goal is hipster, and that is what most teen girls are trying to rock as they walk through the halls. What kind of clothes does that consist of though? What is the image that ladies all over have been aspiring to pull off?
Walking from class to class has been completed fashionably around SHS as a good majority of students are kickin' it with converse. Red converse. White converse. Black converse.  They have made their way into hipster-inspired girls' lives and are most likely here to stay, at least for a good amount of time.
Even though the temperature is dropping, the length of many blouses are raising as the style of summer 2K13 was and even now continues to be crop top shirts that compliment a pair of vintage-looking high waisted shorts.
Though the hippie life may not have chosen us, many of us have chosen the hippie life as it continues to be expressed through outfits outside of school, inside of school, in the past over the summer, and possibly with what is to come. But as the weather gets chillier, even larger sweaters, scarves, and combat boots are closely approaching with the goal of overruling the summer physique teen girls everywhere, with open arms, have chosen to accept.
 And remember: "Fashion fades, only style remains the same." – Coco Channel
Sycamore Style Guide signing off…
About the Writer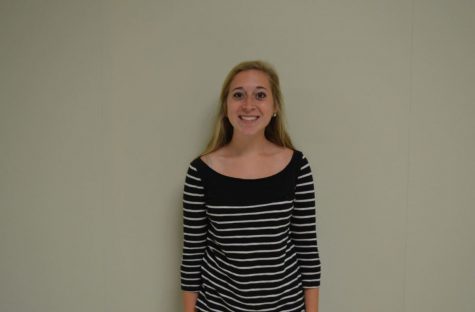 Zoe Schlosser, Leaflet Editor-in-Chief
This year marks the fourth and final year of my being a writer and designer for The Leaf and Leaflet. Starting out as an inexperienced staff writer, I...