Improv's history: from Rome to New York
Improv seems to have just been pulled out of thin air, when in fact the art form has been around for centuries.
The earliest documented use of "improvisational theater" was found in the Atellan Farce of Rome circa 391 BC.
Improv, then known as Commedia dell'arte, was inspired by mimes in the Greek and Roman era, beginning early in the 1500s and flourishing by 1550-1575.
This unwritten comedy would feature a series of scenes with dialogue made up on the spot, but character and location set beforehand.
Since then, improv has blossomed.
Many performers such as Amy Poehler, Tina Fey, Kristen Wiig, and Bill Hader, started out doing improv at places such as The Second City, located in Chicago, or The Groundlings, located in Los Angeles.
These performers have since gone on to star in major works of film and television, building large fan bases on the way.
"People love improv, because it is funny. Everything is made up on the spot so there is no specific expectation," said Giulia Mezzabotta, 12.
So who is your favorite comedian?
–   "I love Amy Poehler. She is so awkward, but she knows how to use her awkwardness to be funny," said Katherine Amster, 11.
–   "My favorite comedian is definitely Bo Burnham. I love his mix of music and comedy. I also like how he takes a lot of risks. Some people find him offensive, but I think he is hysterical," said Max Poff, 10.
About the Contributor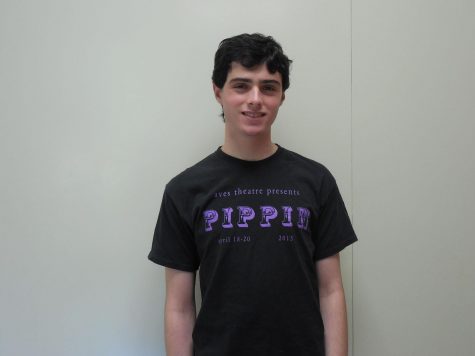 Ben Cohen, Staff Writer
I am a senior and this is my second year working on The Leaf as a columnist, specifically for A&E. I am also heavily involved in Aves Theatre and improvisational...