Basketball shoots to end season on high note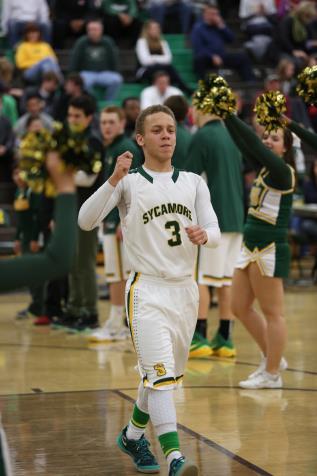 After getting their third win in 14 tries, the struggling Varsity boys basketball team has seven games left before the end of the season.
Senior Jalen Shropshire had 19 points in the win to go along with seven rebounds and five assists. His play led the team to a 56-54 victory in over time against Lakota West, who holds a four win, four-loss record in Greater Miami Conference (GMC) play.
"Jalen's leadership has helped us all as a team. We will keep fighting," junior Joseph Mattis said.
Although the team has endured many struggles this year, fans have still flocked to home games. In a loss against Princeton, the game sold out.
"It is always fun to go to the home games. Even though the team is having a down year, it is cool to have such an awesome atmosphere in the gym during game time," senior David Muskal said.
Home games to conclude the season are:
Mason on Tue. Feb. 3
Colerain on Fri. Feb. 13
Lakota East on Tue. Feb 17
Hamilton on Fri. Feb 20
"Hopefully they have a nice win streak to end the season. It would most likely give them momentum going into next year," junior Alex Taylor said.