Students anxiously wait for college acceptances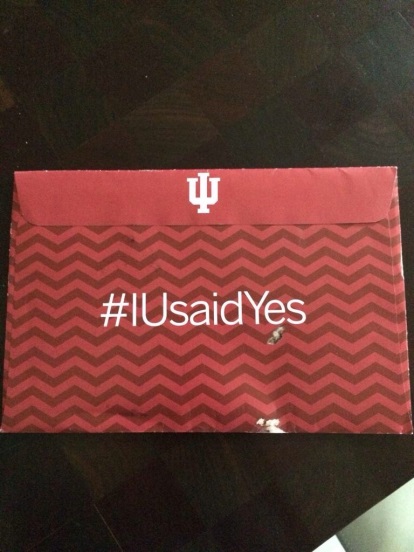 Seniors have started running to their mailboxes in recent weeks. This is because the first wave of college acceptances are beginning to arrive online and in the mail.
"I received my Ohio State University letter in the mail a week ago and it's a relief to know I got in at least somewhere," senior Jessica Hobart said.
Some colleges utilize the rolling admission system, meaning that once they review an application and reach a decision, the student is contacted soon after.
   "It's stressful knowing that there are other students who applied to the same schools that I did, especially since not everyone can get in," senior Molly Gearin said.
However, other colleges release their decisions on a given day for all applicants, and students must nervously wait until that date for their verdict.
The majority of colleges have a regular decision deadline that is around February. Some Seniors wanted to be ahead of the game and apply Early Action, meaning they receive their acceptance or denial sooner than regular decision.
"I applied Early Action to nearly all of my schools so that I could get my applications out of the way and receive a decision as soon as possible," Gearin said.
Other Seniors applied Early Decision, a binding contract that requires a student to attend that certain school if they are accepted. There are certain advantages to this method.
"Early Decision is definitely the way to go for some people if they have their heart set on a school because it increases your admittance chances," Hobart said.