ALICE can save lives
The training program that helps protect staff and students in the event that an armed intruder enters the building all starts with a simple acronym.
"I think A.L.I.C.E. is a very valuable thing to teach students and staff because it could save our lives one day," said Ted Vlady, 10.
A: Alert
L: Lockdown
I: Information
C: Counter
E: Evacuation
There are many steps students and staff members can do if an armed intruder ever entered the building:
yell at the intruder
fight back
call the police
tell an administrator
run away
barricade the door
The biggest mistake a student can do in this situation is just sit there. That should be a last resort. Staff and students should always try and either run away or simple fight back.  Sitting there makes you more of a target for the person that is trying to hurt you.
"The normal lockdown procedures are out of date and are what gets people hurt. A.L.I.C.E. should be the new standard," said Christopher Gribler, 10.
Schools and universities across the nation are make partaking in A.L.I.C.E. training.  Since the Sandy Hook school shooting schools have even added security doors, police officers that are there during the day, and even metal detectors.
"The idea of having a police officer is good at the school, but I think we should have more than one or at least a security door at the front entrance." said Griffin Burkhart, 10.
About the Contributor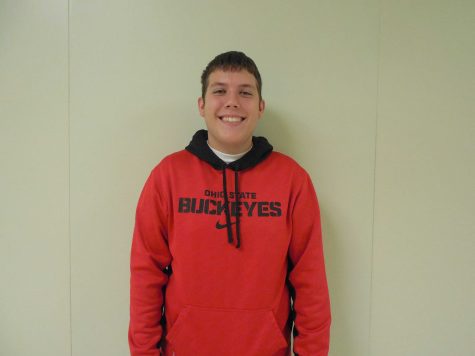 Jordan Baker, Staff Writer
I'm a senior and this is my third year on The Leaf staff. I enjoy writing articles about sports and about feature stories.  I enjoy being active and...