Operation Give Back helps on the holidays
Holidays are often referred to as the most wonderful time of the year, and receiving gifts and presents are moments treasured by families all over the world.
Unfortunately for some families in the Sycamore Community, the holidays are some of the most stressful times of the year and many struggle to make ends meet.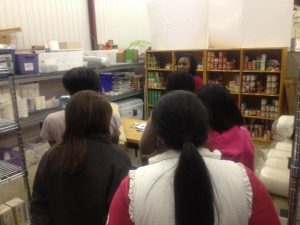 Operation Give Back (OGB) is trying to help with the 2013 Holiday Store. Along with other local donors, OGB has been collecting supplies for the Holiday Store, where supplies are being collected and distributed to help families.
"I think its important to volunteer and be a part of our community," said Elizabeth Sheetz, 11.
The Holiday Store will be open on Dec. 13 and 14 at their new address, 10891 Millington Court, BlueAsh, OH, and the program is expecting impact close to 1500 people.
With such big aspirations in mind. OGB is in need of volunteers to help hand out supplies, greet families, and help with registration and clean up.
SHS groups like Young Womens Scholars, Young Men Scholars, and members of National Honor Society have already dedicated time to help OGB.
"OGB is a great organization to volunteer at because it helps  people who live so close to you," said Nathalie Ray, 11, Young Women's Scholar member.
Volunteers must be 12 years of age or older. OGB's vision is of making a positive impact in our community by promoting education, personal growth and civic unity.
If you are interested in volunteering visit Operation Give Back's Official Website.
What can you Donate?                     
 1)      Canned Foods
2)      Winter Coats
3)      Books
4)      Small Gifts / Gift Cards
5)      Your Time
Event Details
Where
10891 Millington Court, BlueAsh, OH 45243
When
Dec. 13 and 14
Click here to Donate