Dresses for dreams: Kenzie's Closet provides attire to make prom goals come true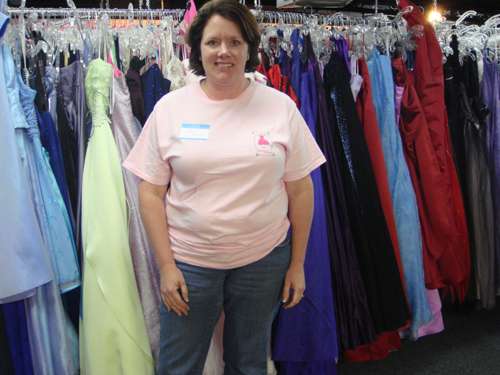 TV shows, movies, books set in high school always have a prom scene. It is the ultimate dance that leads to a happy ending. For some girls, prom is harder to achieve.
On average, prom dresses cost anywhere from $100 to $300. For Cincinnati teens this is not possible for them to do.
Kenzie's Closet is an organization that is dedicated to helping girls from the tri-state area get prom dresses, purses, jewelry, and shoes. The boutique is run by adult and high school volunteers.
"They [Kenzie's Closet] are definitely able to make some dreams come true," counselor Mrs. Brenda Fisher said.
The adult volunteers become the students' personal shoppers while the high schoolers put dresses back and help shoppers find shoes and jewelry. People can also help by donating new jewelry, new and old dresses, new shoes, and new purses.
The charity was founded by a St. Ursula family, Brynne Coletti, who discovered that their friend, Makenna Comisar, was unable to attend prom due to a lack of a dress. Kenzie died in a car crash before being able to attend her prom.
Kenzie's Closet has helped over 2,500 women make their dreams a reality. To be eligible to go Kenzie's Closet a counselor, social worker, principal, or teacher referral is needed as proof of a financial aid requirement.
"If we become aware of students who can't attend Prom, we approach them about Kenzie's Closet or we have them approach us," Fisher said.