Science behind saving lives
Millions of Americans go through life suffering from Parkinson's disease, Alzheimer's disease, spinal cord injuries, diabetes, and other serious conditions. Stem cells have the potential to reverse these horrible diseases and find a cure.
"These are awful diseases and I think that we should do everything in our power to try and reverse these despite the different views people have," junior Maxwell Brown said
Currently there are six million people in America that have Parkinson's disease. They go through their lives fighting off decreased motor functions and tremors and eventually death.
There are two types of stem cells, embryonic and adult, that are being researched by the National Institute of Health. This is the organization that gives out grants funded by the federal government to research the science behind health.
Embryonic stem cells are extracted from an embryo when it is five days old after in vitro fertilization.  It is taken from the embryos that would have been discarded anyway so it is not considered killing of a potential person because it would have been destroyed regardless.
Adult stem cells can only be taken from bone marrow which is a painful procedure. Adult cells are much more limited in the times they can multiply and is limited to what they can be differentiated into.
"Embryonic the smartest and the least painful way to extract stem cells.  I think researchers deserve the funding so they can proceed with the live saving research," freshman Joey Polanski said
The Stem Cell Research Advancement Act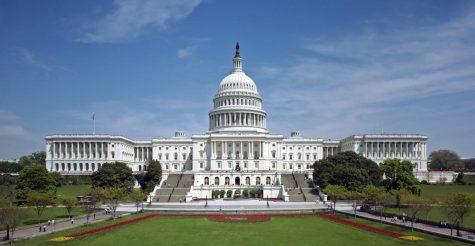 The Stem Cell Research Advancement Act that will be debated in the most recent session of Congress can ensure that federal funding of stem cells will be protected under the law. Meaning that research will be legal and future presidents can decide whether they support it or not. It will be a law making it legal.
Embryonic stem cells have the most health benefits behind them because they can regenerate over and over again and they can be differentiated into any type of cell, tissue, or organ needed. It is also a quicker procedure to extra embryonic cells than adult stem cells.
This can benefit the millions of people who go through every day suffering from diseases that will eventually kill them.  People at SHS who have family friends or family with these conditions would benefit greatly from the passage of this act.
"No one deserves to suffer the way Parkinson's disease and Alzheimer's disease patients suffer.  The way the government has limited this is a great disservice to the American people," senior Brian Jenkins said
This research can help millions of people who suffer from devastating diseases and conditions. If acts like the Stem Cell Research Advancement Act were passed the research could be protected and millions of people would not have to suffer anymore