Kendrick Lamar drops new album 'To Pimp a Butterfly'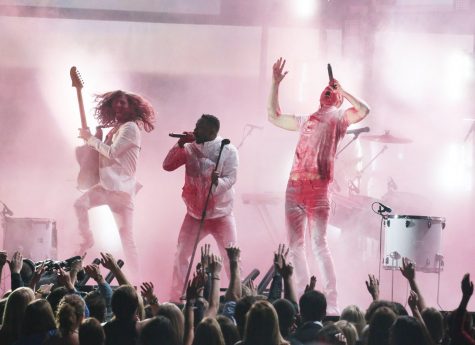 There was a collective cheer let out by hip-hop fans across the globe when Kendrick Lamar released his new album on March 16. The album titled "To Pimp a Butterfly" has debuted number one on iTunes albums list and has stayed there for the week that followed its release.
This album has been hyped ever since Lamar released singles "i" and "The Blacker The Berry" which were hits when they released.
"i" released at the beginning of October, 2014, to coincide with the start of the upcoming NBA basketball season. "The Blacker The Berry" was released at the end of February to begin to hype the new album.
This album delves into Lamar's upbringings in Compton, Los Angeles, and tries to express his views on current racial issues like Trayvon Martin and the Ferguson riots. This also ties in to the new N.W.A. movie, in which Lamar talked about the groups influence on his life, in their red band trailer.
His latest work also showcases his style of realist, hard rap, in which he talks about things that are prevalent to him. In his song "The Blacker The Berry" he talks about African American opportunity in society saying "I mean, it's evident that I'm irrelevant to society. That's what you're telling me, penitentiary would only hire me."
This is an old school style that is not as prevalent in today's hip-hop. Most rappers today would rather talk about money, cars and women. Lamar instead chooses to rap about his environment and his upbringing in one of the most dangerous areas in the United States.
Lamar is one of the most famous rappers to ever come out of Compton. He was signed by Dr. Dre and has since came out with three studio albums. His most famous songs are "m.A.A.d. City", "Poetic Justice" and "Swimming Pool (Drank)".
The album has 16 songs on it with 15 for purchase on iTunes. In order to get the 16th track "Mortal Man" you have to buy the full album for $14.99.