Frank McCourt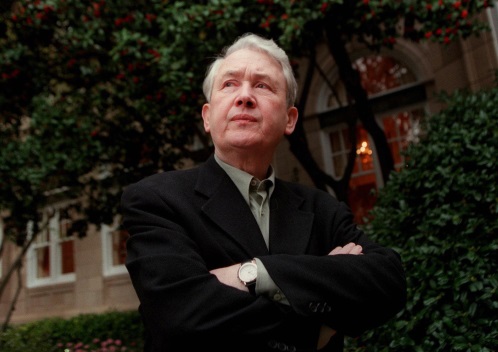 Francis "Frank" McCourt was an Irish-American teacher and writer. He was born in Brooklyn, New York to Irish immigrant parents but grew up in impoverish Limerick, Ireland. At the age of 19, he returned to the United States, served in the Korean War, and graduated Brooklyn College. He taught high school English in New York City for twenty-seven years.
He hoped his students would "realize the value of their own lives, that they were good enough to write about," as he later wrote in his autobiography.
After retirement, he fulfilled his own hopes, writing about his childhood in his first book, Angela's Ashes. It won the Pulitzer Prize, the National Book Critics Circle Award, and the L.A. Times Book Award. Later, he wrote two more books, 'Tis and Teacher Man, detailing his experiences in the United States. In 2006, he won the prestigious Ellis Island Family Heritage Award for Exemplary Service in the Field of the Arts and the United Federation of Teachers John Dewey Award for Excellence in Education.