Minimize effects of spring allergies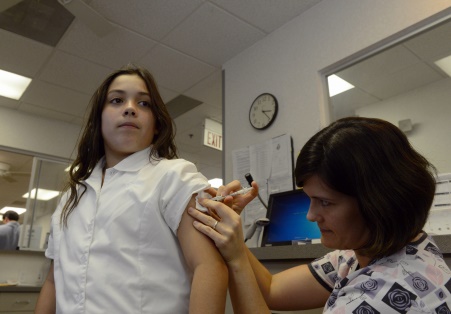 Recently flower buds have been starting to sprout and chirping birds are migrating back north. The winter months are in the past and it has finally become spring. While some may like the colorful flowers others dread this, as it is the turning point for spring allergies.
Allergies are the body's overreaction to an unknown substance. Sixty percent of Americans suffer from allergies; 36 million suffer seasonal allergies. Seasonal allergies are a nuisance that make a person feel uncomfortable and they can slightly disrupt their daily lives.
"My parents are allergic to some flowers and pollen. They often have symptoms as stuffy noses, teary eyes, and aggravated breathing like in asthma," senior Joann Su said.
Fortunately, if you experience spring allergies, which are caused mainly by pollen, there are tricks one can do to become more comfortable.
"I have spring and fall allergies. Usually to cope with them I eat a spoon of local honey daily, which is supposed to diminish your pollen allergies. I also have certain medications I take. Without these my nose gets itchy and I feel very uncomfortable," freshman Lauren Ma said.
It also helps to close the windows as this stops the spread of pollen in the home. Furthermore, air conditioning filters the pollen; so turn on the AC and relax inside for a day.
Pollen count is proven to be the lightest in the morning and after it has rained; so it is recommended to do things like exercising earlier in the day to dodge pollen traffic hour. Also, there are Meds like Allegra, Claritin, Zyrtec, antiallergic toothpaste, eye drops, and nasal spray with antihistamines and other ingredients to reduce the allergy symptoms.
"In my family we just deal with allergies as a normal thing. Sometimes we joke about it, other times we take medicine and drink water, but most of the time my brother and I pretend we have allergies too to make my parents feel better," Su said.
Seasonal allergies are common and one can take simple steps to minimize their effects.