William Holmes McGuffey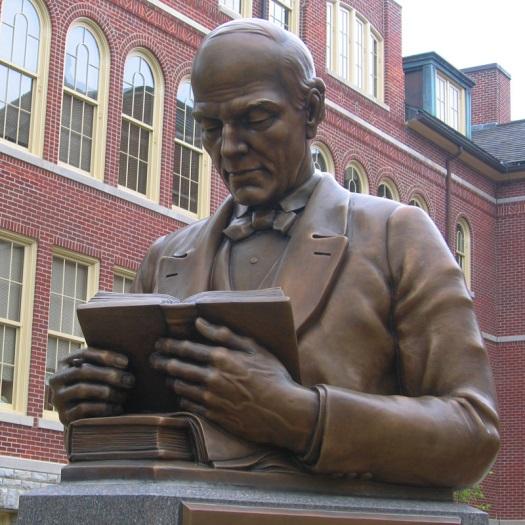 William McGuffey is best known for writing the McGuffey Readers, the first widely used series of textbooks.  He was born in 1800 in Claysville, Pennsylvania.
"I recall reading the McGuffey Readers when I was in 1st and 2nd grade, it really helped me read and listen better," senior Ryan McCann said.
It is estimated that at least 122 million copies of McGuffey Readers were sold between 1836 and 1960, placing sales in a category with the Bible and Webster's Dictionary.
"I never really thought that it was that popular, but it is great for the McGuffey family," sophomore Caroline Veraldo said.
With little formal education, McGuffey mastered the school arts and began teaching in the Ohio frontier school at the age of 14.
He started working at Miami University in Oxford, Ohio in 1826 as a professor. In 1836, he left to be the president at Cincinnati College and later became the president at Ohio University.
"When I visited Miami over spring break, I saw his statue and my parents told me that I read his books in school when I attended Blue Ash Elementary," senior David Muskal said.
He was the founder of the of the common school system in Ohio until he moved to Charlottesville, Virginia in 1845 where he held a teaching position at the University of Virginia.