All Sports Award within reach
After the fall sports season, SHS sits in third place in the Greater Miami Conference (GMC) All Sports Award standings. Lakota West High School stands in second, leading by only one point.
Across the board, strong finishes in Boys Cross Country, Girls Golf, and Girls Tennis provided 27 of our 63 points earned in the fall season. Girls Cross Country, Boys Soccer, and Boys Golf also contributed high point values.
"It is nice to know that my team helped contribute to the All Sports Award. We had a successful golf season, and we really played well in the GMC tournament, finishing fifth," said Nicholas Bierschwal, 11.
SHS finished second in the final All Sports Award standings only behind Mason High School. With two seasons and 15 sports still to be counted, the race is far from over
"Our major goal is to win a [tennis] state championship. Obviously, if we can achieve our goal, one of the perks that will come along with it is the adding of points to SHS' run at the All Sports Award," said Alex Taylor, 10.
The tally of points will continue through the winter and spring sports seasons. Last year, sports in these two seasons propelled us from fourth place at the end of fall, to second place at the end of spring.
"There is still tons of time to compete for the Award. I am not that concerned that we will finish in any place but first," said Adam Ioas, 11.
About the Contributor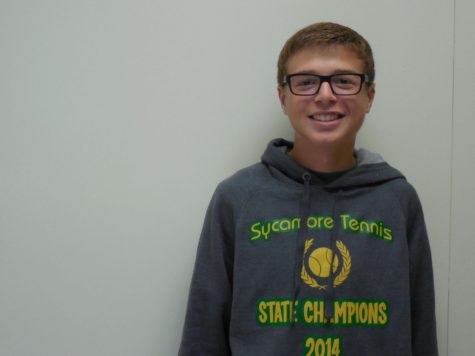 Alex Wittenbaum, Sports Chief
I am a senior on the Leaf Staff and I hold the title of sports chief. I manage the Sports Center section on shsleaf.org and help design and write for the...